Details

Published: Friday, 22 May 2020 12:23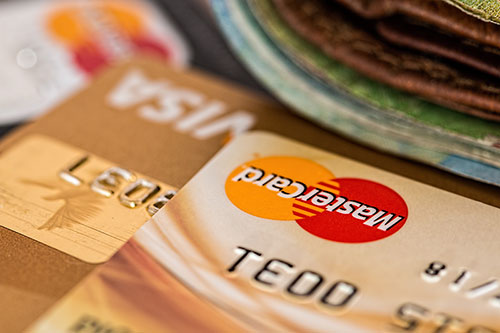 With the increased emphasis on digital sales and online communication, the rise of the eCommerce industry was bound to happen. Whether you act as a reseller or an eCommerce platform with original goods and products, online fraud is something to keep an eye out for.
According to Business Insider, only 42% of businesses consider themselves "digitally mature" when it comes to the latest eCommerce trends, payment methods and fraud protection. Hot on the heels of data why shows that 17% of all global sales will go through eCommerce platforms by 2022, such data is worrisome.
Additionally, to maximize your revenue and ensure a safe space for customers, you should stay on top of eCommerce trends through platforms such as AbanteCart. With that, let's look at some of the most damaging and dangerous fraud trends out there and the ways to minimize their impact in 2020.
1. Bank Account Takeover
Fraudsters that rely on stolen credit card information to make eCommerce orders do so within 24/48h of the card being stolen – and for good reason. Legitimate card owners typically rush to their bank's representatives to cancel the card and signal that yes, the card and its information was indeed stolen. However, many times, customers are unaware of that being the case, mainly by inputting bank account information on unsecure websites and online platforms.
If that happens, credit cards are often taken over by the fraudster who simply changes a few minor details in the account holder's personal info. This data is then quickly used to make eCommerce orders before the bank or card owner is aware of anything being out of place. As an eCommerce platform owner, you can mitigate the risk of such account takeovers by introducing different ID confirmation prompts during checkout. Introduce SMS, e-mail, limited-time codes and other security methods to your checkout and bank account takeover attempts will have a nullified effect on your platform.
2. Scrambled Address Input
One of the ways to confirm whether or not the customer is legitimate is to ask them for additional personal address information during checkout. However, hijackers with stolen credit cards or phishing information often input blank spaces or special characters into the boxes to confuse the eCommerce platform.
Given that these addresses are more formal than necessary (since they only serve to confirm the payment method); fraudsters can easily fake the information. To ensure eCommerce fraud protection on your platform, introducing Clear Sale software or its equivalent is a reliable and trustworthy long-term option for your customers. Honest typos and mistakes can still happen during checkout, but mismatched personal address information typically happens in fraud and leads to losses for legitimate customers.
3. Spoofed SMS Confirmation
While eCommerce relies on online services, end-users often rely on their smartphones and SMS confirmation to approve final transactions. The so-called Two-Step Authentication system is a viable solution for eCommerce platforms – however, it can be abused without the store owner's knowledge. Hijackers and fraudsters often target less tech-savvy individuals such as minors and the elderly by sending fake SMS messages to their phones, imitating their bank representatives.
Such individuals might be inclined to give personal info such as their bank account login information, social security numbers and other highly sensitive information. You can mitigate the risk of SMS spoofing on your eCommerce platform by introducing a second layer of protection connected to the individual's e-mail account. That way, the SMS confirmation itself will never be enough to hijack your customers' data and will effectively stop them from fraudulent action going forward.
4. Retail Pickup Fraud
Placing an eCommerce order under one address and identity only to ship it to another is nothing new – after all, that is how gifts work. However, fraudsters have found a way to use this system to their advantage and pick up goods that were paid for via stolen credit cards. If your eCommerce platform serves as an online channel for your retail business which offers personal pickup – remain vigilant of your incoming customers. While it's not appropriate to suspect each customer of fraud, it's good practice to ask for additional ID information and e-mail confirmation during physical pickup. You can standardize the practice by rewriting and formatting your online terms of service via the best website for paper writing to avoid future fraud. That way, fraudsters who attempt to pick up goods from your store personally will have a hard time doing so without legitimate IDs present.
A Watchful Eye (Conclusion)
The best way to prevent fraudulent behavior on your eCommerce platform is to simply stay vigilant at all times. Make sure to audit your website at least once a month for any malicious behavior or attempts to hijack sensitive information through back-end access. When it comes to autonomous malware and fraud bots, no eCommerce platform is spared, so it's important to keep such a scenario in mind. Take care of your customers' data and in turn, they will be more than happy to place additional orders and advocate for your platform.
About the author: Jessica Fender is a marketing consultant, blogger, and a professional writer. Currently, she is focused on creating innovative and customer-friendly strategies at the websites ratings resource AllTopReviews. You can follow Jessica on Twitter.