Details

Published: Tuesday, 01 September 2020 11:47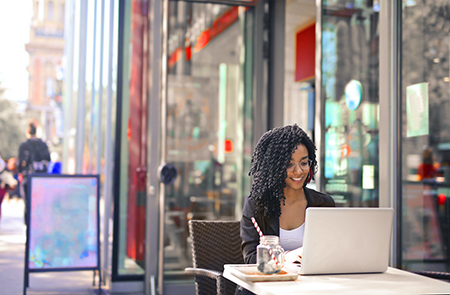 As a solopreneur, you're likely used to working independently and juggling all aspects of your business without help from others — particularly if you're a freelance writer, graphic designer, bookkeeper, or social media manager. However, that doesn't mean you shouldn't utilize a few tools and helps if you're struggling to keep up with your workload or need assistance growing your solopreneur business.
To explore some of the different online tools and services that can help to boost solopreneur businesses, read on!
Freelance Professionals
Regardless of the solopreneur business you're running, several types of freelancers can help to take your business to the next level and handle the projects and tasks you may not have the time or skills to tackle on your own — including your marketing and cybersecurity needs. As AbanteCart says on its website, several of these freelancers include cyber security consultants, link building specialists, social media managers, and lead generation specialists.
Cyber security consultants can help to protect you and your business from data breaches and other security threats — while link builders, social media managers, and lead generation specialists can help to boost your online presence and grow your audience. Other tasks to consider outsourcing could include things like bookkeeping, social media management, customer service and transcription.
If you're ready to outsource some or all of your marketing, writing, cybersecurity, or website development needs, you can find the help you need using the following types of websites:
Freelancing platforms like Upwork and Fiverr
Portfolio websites such as GitHub and Behance
Social media platforms like LinkedIn and Meetup
Online Tools and Systems
Even if you choose to hire one or more freelancers to assist you with your business needs, online tools and systems can help you to tackle everything from invoicing and payments to designing graphics for your website, blog, and social media pages. With affordable financial software systems like Wave, for instance, you can create invoices and track your business income and expenses — while graphic design programs like Canva can be used to create flyers, brochures, social media graphics, and more.
Of course, your options don't end there. Various project management systems, email marketing tools, and online scheduling systems are also available to solopreneurs — including Todoist, Asana, MailChimp, and Calendly. Essentially, whatever your computer task happens to be, there is almost certainly a software solution that can help automate it.
Business Formation Services
If you're just starting out as a solopreneur, inexpensive online services are available to assist you in selecting a business structure, filing the necessary paperwork with your state of residence, and launching your new solopreneur business as quickly and seamlessly as possible. While you could certainly get your business up and running on your own, these online services can help to take some of the hassle out of the process.
How you structure your business will determine your tax obligations, personal liability, and more — so it's important to consider your options carefully and seek assistance if you need it. As a solopreneur, your best options will typically include structuring your business as a sole proprietorship, limited liability company (LLC), or an S Corporation (S Corp).
The Bottom Line
Whether you've been working on your own for years or you're just getting your startup up established, help is available to you at any stage of your business lifecycle. From hiring freelance professionals to assist you in marketing your business and protecting it from security threats, being a solopreneur doesn't mean you have to go at it alone. Thanks to helpful online tools and services, there's simply no need to wear more hats than you can handle.