In recent years, many small business owners have been turning to HubSpot for their marketing and sales needs.
However, the rise of automation in all areas of life has resulted in an increased awareness of the importance of robust marketing automation platforms that are easy to set up.
In 2022, there will be a new set of Hubspot alternatives that are gaining popularity among small businesses.
But first, let us give you a brief about HubSpot and why you would need a HubSpot alternative in the first place.
What Is HubSpot?
HubSpot is a cloud-based marketing and sales software platform that helps businesses grow by attracting more visitors, leads, and customers. It is one of the most renowned sales, inbound marketing and CRM tools that stand competitive against the likes of Salesforce.
The HubSpot platform includes tools for website optimization, email marketing, social media monitoring, contact management, and reporting.
It integrates with 1000s of popular tools and boasts solid customer support via email, phone and live chat.
Despite all these factors, you might want to look for a better HubSpot alternative.
Why Should You Look For A HubSpot Alternative?
One of the major drawbacks of HubSpot is its expensive pricing structure. Once your free plan gets exhausted, you might want to upgrade to a pro plan that would cost $113/month for the sales, service and marketing tool.
And, that gives only access to the basic marketing features. If you want to get access to broad marketing automation features, landing page builders and onboarding, it would cost you over $800 a month.
If you have tasks to schedule, you will have to automate and set up daily tasks. There is no feature of automatic recurring tasks scheduling.
Further, the dashboard is clumsy and is hard to navigate for the newbies.
Considering these factors, we have enlisted the 5 Best HubSpot alternatives for small businesses and marketers.
EngageBay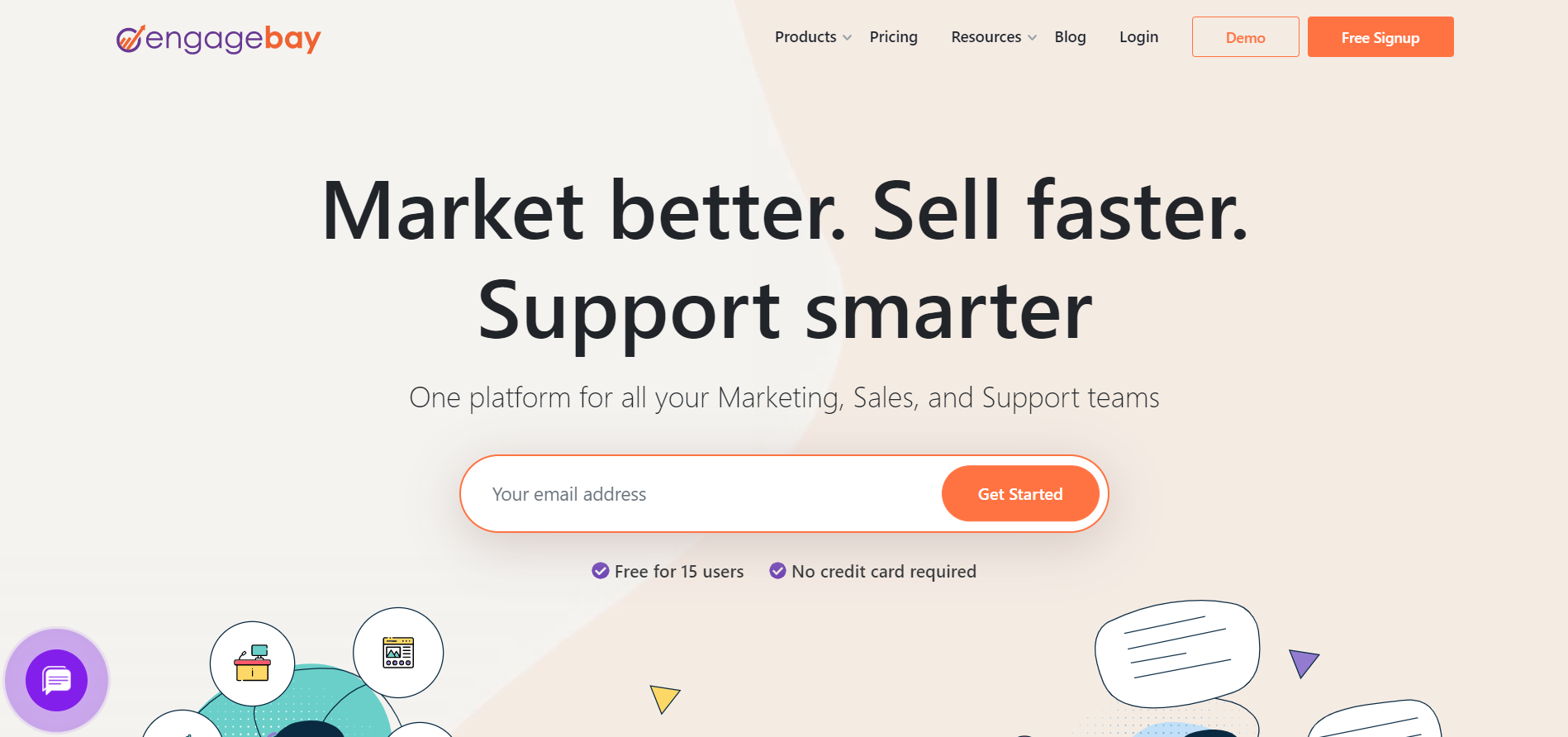 EngageBay is indeed the best HubSpot alternative because of its functionalities, stellar customer support and affordable pricing.
It wouldn't be wrong to say EngageBay is an affordable version of HubSpot. Hence, EngageBay is an amazing alternative to HubSpot for small businesses.
It has an all-in-one marketing suite that streamlines your marketing, sales and support team in one place.
EngageBay boasts various standout features such as marketing automation, drag-and-drop email builder, free CRM, landing page builder, web sign up forms and tons of others.
Pros:
No need to set up recurring tasks daily. Your repetitive tasks will be automated and scheduled.

Engagebay has a sleek interface and provides a smooth customer onboarding.

You can boost its functionality by integrating it with other third-party apps such as Linkedin, Shopify, DocuSign, CallHippo, and WooCommerce.

Their email CRM feature helps close more deals and provides better insights into customer behaviour.
Cons:
Though the templates are customizable, there are only a few email templates in the library.

In terms of integration, HubSpot takes the edge over EngageBay.
ActiveCampaign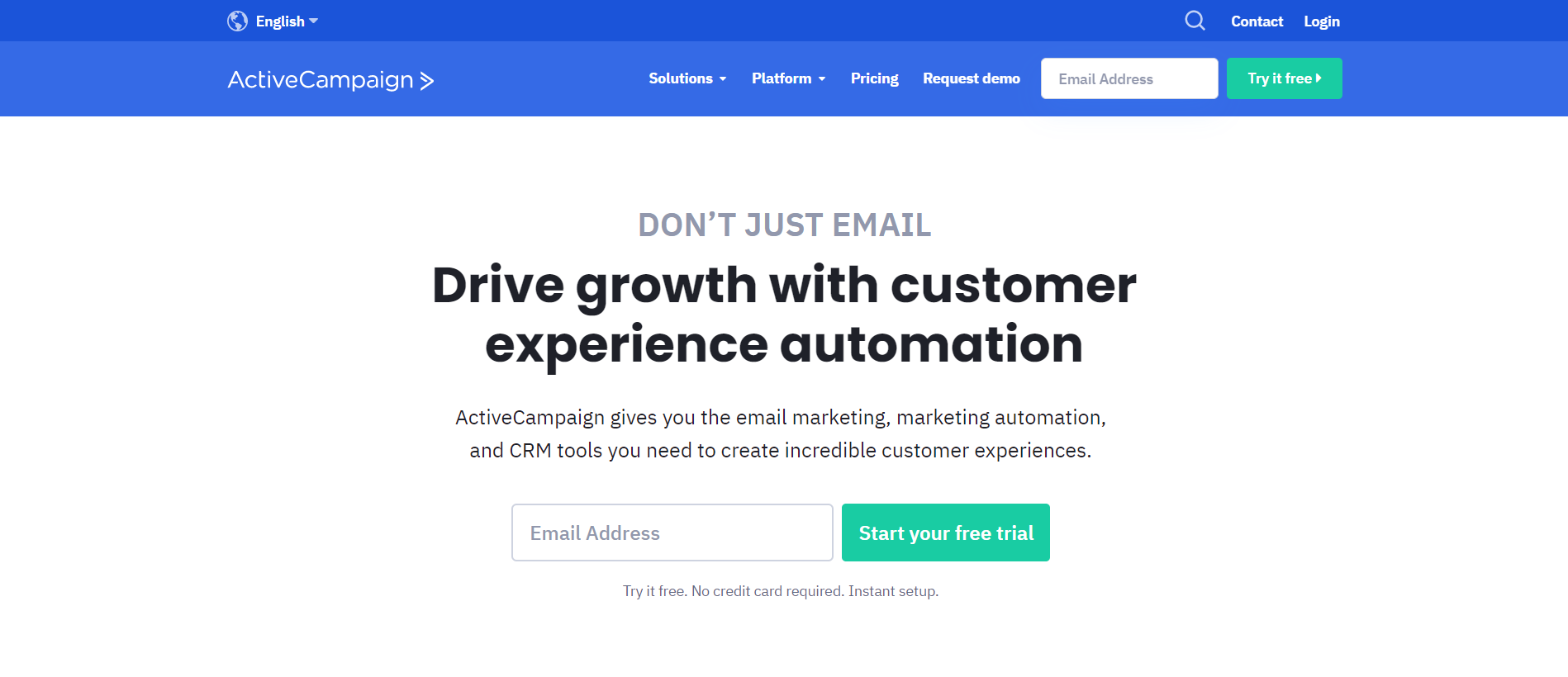 ActiveCampaign is another reliable HubSpot alternative for small businesses. One of the major USPs of this tool is quick automation.
You can automate follow-ups, social media posts and set conditions.
Apart from this, the CRM functionalities include lead scoring, win probabilities and advanced segmentation.
Pros:
ActiveCampaign boasts superior integration with tools like Shopify, BigCommerce, WooCommerce, Unbounce and more.

You can also sync tasks using Google Calendar, Outlook and other calendar tools and schedule them within the CRM.

ActiveCampaign is low-priced when compared to HubSpot. The email marketing starts at just $9/month. However, you won't get a CRM or landing page builder with this.

ActiveCampaign uses machine learning capabilities to schedule emails. Thus, the predictive sending feature helps you send emails at the right time when customers are going to open them.
Cons:
ActiveCampaign does not offer any free plan.

The lite plan costs $25/month for 1,000 contacts and it lacks various CRM features.
InfusionSoft (Keap)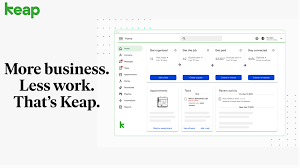 InfusionSoft (Keap) is an easy to use sales and marketing automation tool that comes with robust CRM functionalities. Keap integrates with your Gmail or Outlook and pulls your data into CRM to close deals quickly.
Furthermore, Keap surpasses HubSpot in terms of its robust reports and analytics. Even the newbies can analyze the metrics without wrapping their heads around it.
You can create predictable workflows using its advanced automation builder. This automation builder creates workflows using personalized triggers.
Pros:
InfusionSoft integrates with over 2,500 third-party apps of different kinds.

They have one of the best sales pipeline features. You can track and analyze every deal in the pipeline.

It gives a 14-day free trial to try its basic features and CRM.
Cons:
InfusionSoft starts at $59/month for 500 contacts. This is lower than HubSpot but not affordable for small businesses.

It does not have an autosave feature to save your progress.
Pipedrive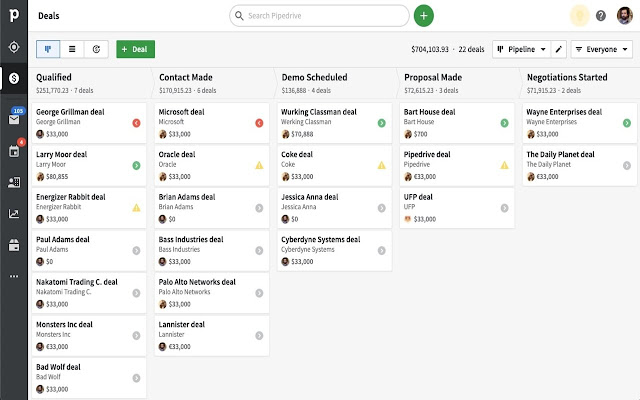 Pipedrive is a CRM software aimed largely at sales teams from small-to-medium-sized businesses.
Pipedrive's UI is incredibly easy to navigate and an excellent tool for all levels, despite the various customization choices and dashboard features.
There is not much difference between HubSpot and Pipedrive when it comes to reporting features.
Pros:
Pipedrive's lowest plan starts at $12.50 per month which is fair enough when compared to HubSpot.

Pipedrive is available in 13 languages such as Portuguese, English, German, Spanish and others.

It has a dedicated mobile app that gives you real-time updates on your sales process.
Cons:
Pipedrive is good for the sales team. For the marketing, it offers integration but the options are limited.

There is no free plan to start with.
Sharpspring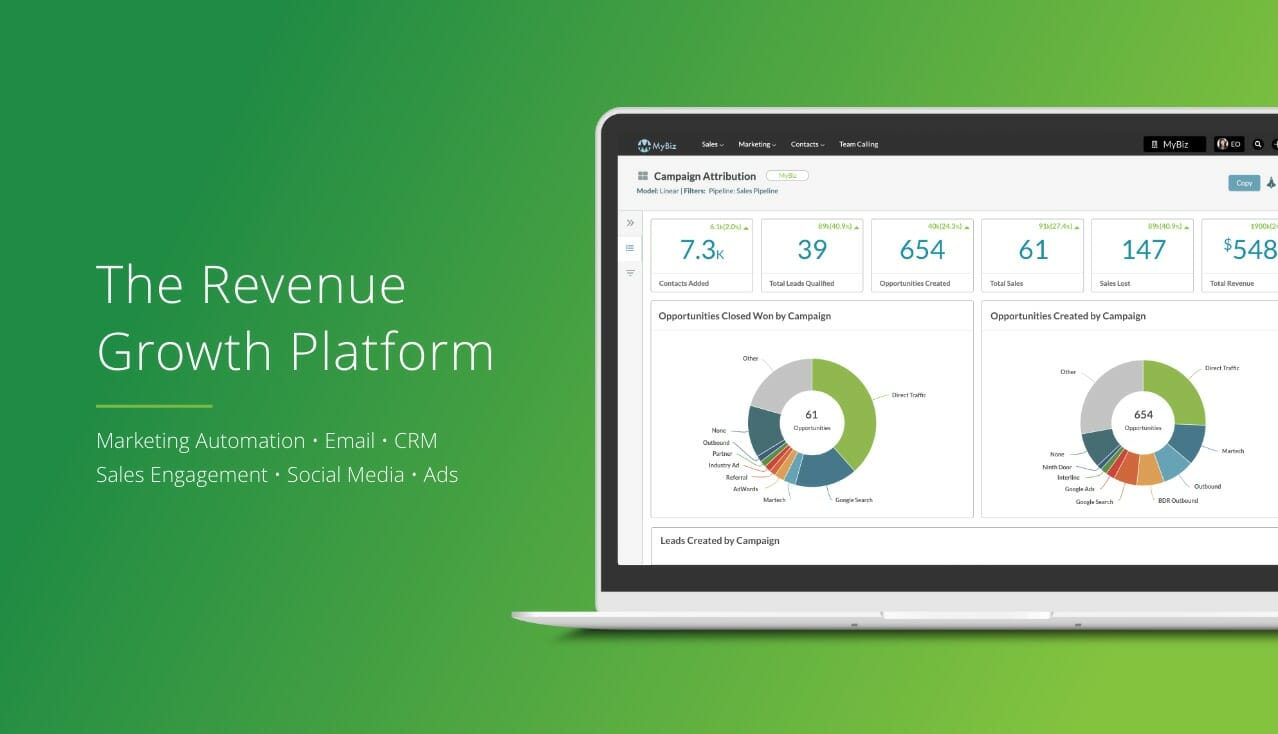 SharpSpring is a less known name in CRM marketing tools. Started in 2012, this tool offers various features for marketing teams and sales teams.
Pros:
It gives a 360-degree view of the customer sales cycle.

The tool also provides features that are customized for various industry verticals.

It has a dedicated marketplace that lets you add integrations to your account.
Cons:
Compared to HubSpot which has a free CRM, SharpSpring costs $449/month for just 1,000 contacts.

SharpSpring has a complicated dashboard with so many features piling up together.
Conclusion
True that HubSpot is a market leader in CRM, but it is not for everyone. Once your company grows and you have massive data of contacts to manage, you would want to switch from HubSpot to a more reliable and functional platform.
In our opinion, EngageBay is a perfect alternative to HubSpot that small businesses should look for. It is fairly easy to set up and you can get started for free!
You can streamline your tasks from a single place. Be it your sales, marketing or support team, EngageBay has all the features for task automation and customer management.
And, the best part is it doesn't get cheaper even when you upgrade.