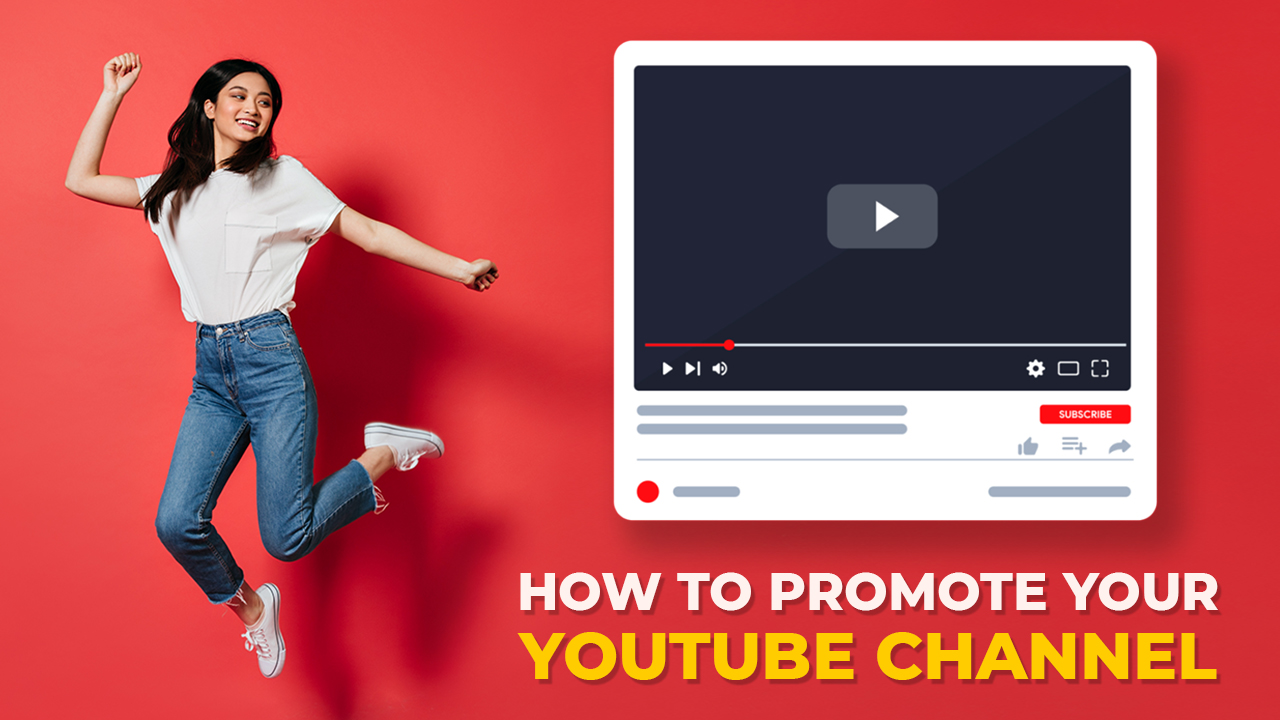 YouTube ranks as the 2nd largest search engine giant after its parent – Google. More than 500 hours of content are uploaded on YouTube every minute. With this said, you cannot afford to be lost in the sea of videos.
Every YouTuber has a preset goal. For instance, they'll want to increase subscribers for YouTube Channel, boost viewers' count on videos, and so on. Hence, SEO for YouTube Channel is the least essential to meet these goals.
We're here with some striking ideas for promote your YouTube channel that'll pave your way to YouTube search engine optimization. Have a look.
9 Trending Inspirations to Promote & Rank YouTube Videos
Emphasize on Thumbnail Images
Creating a YouTube thumbnail is often an overwhelming task. But, do you know? It is one of the best YouTube SEO tactics often ignored. Learn to create unique, interactive & trending thumbnails for your videos using YouTube thumbnail maker.
YouTube thumbnails are magnets attracting viewers. Your videos may get more views if you understand the benefits of creating exciting thumbnails. Make it a big hit with awesome editing apps like YouTube banner maker.
Here are a few instances of the best YouTube Thumbnails.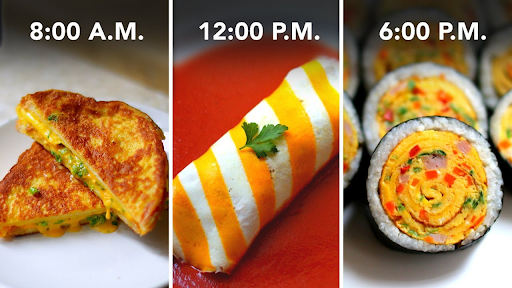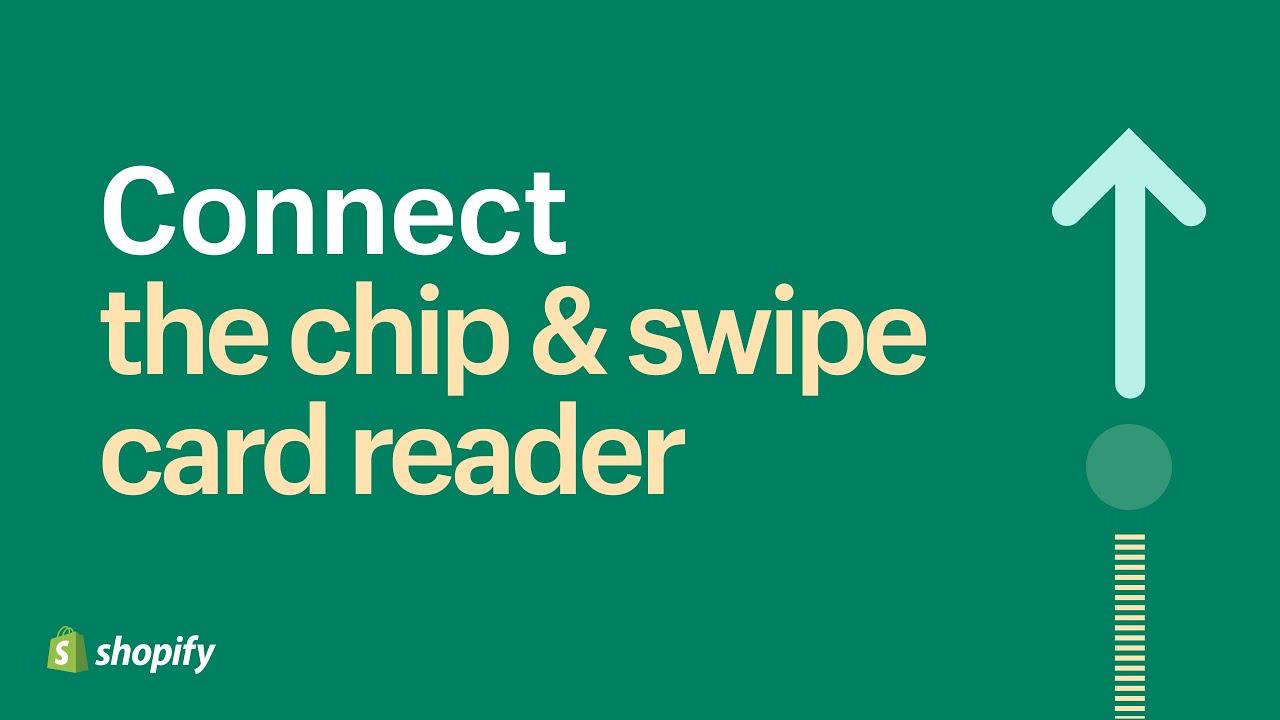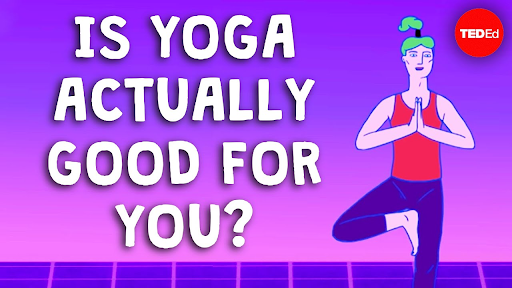 Before you start designing yours, keep a few things in mind:
Your thumbnail should be within the 2MB size limit

Try for a 16:9 aspect ratio

Only use image formats like .JPG, .PNG, .BMP, or .GIF

The minimum width is 640px.
Let your Video Title do the Talking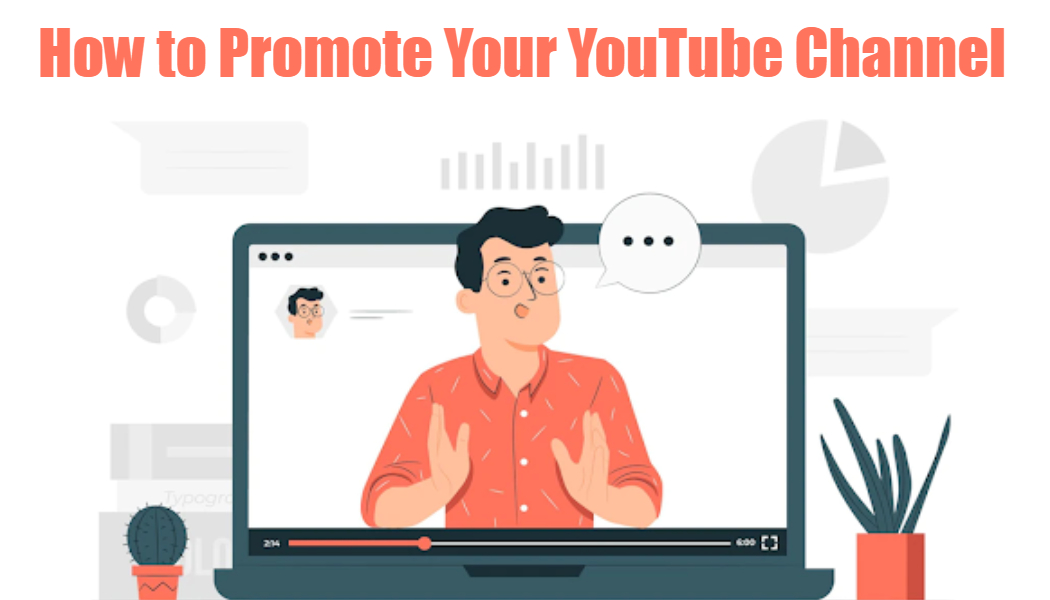 The second important thing after a thumbnail is a descriptive title. Your viewers should get an idea of what this video will be shared by just looking up the title. The trick is to add searchable keywords with power words to keep your YouTube SEO optimization on point.
You can say that the best YouTube video title is the one that's created through both – viewers' & search engines' viewpoints. Keep your keywords in the first half & elaborate in the other half.
For instance, a tutorial on adding a drop-down list on Google sheets may be entitled as:
How to add a drop-down list in Google Sheets | Step-by-step Tutorial for Beginners
Or
Create drop-down list in Google Sheets | 2-minute Way
Practice Reverse-engineering of Google SERPs
It gets a lot easier to drive maximum YouTube traffic or rank YouTube videos if you ace reverse-engineering of Google SERPs. In other words, you'll have to work out finding search keywords that only display video results. Try different search term variations and perform a deep drill on keywords favoring your Channel.
Here's an example of "funny videos". It makes sense if your YouTube Channel is about Entertainment with comedy clips or prank videos. After all, nobody is interested in reading an article about this.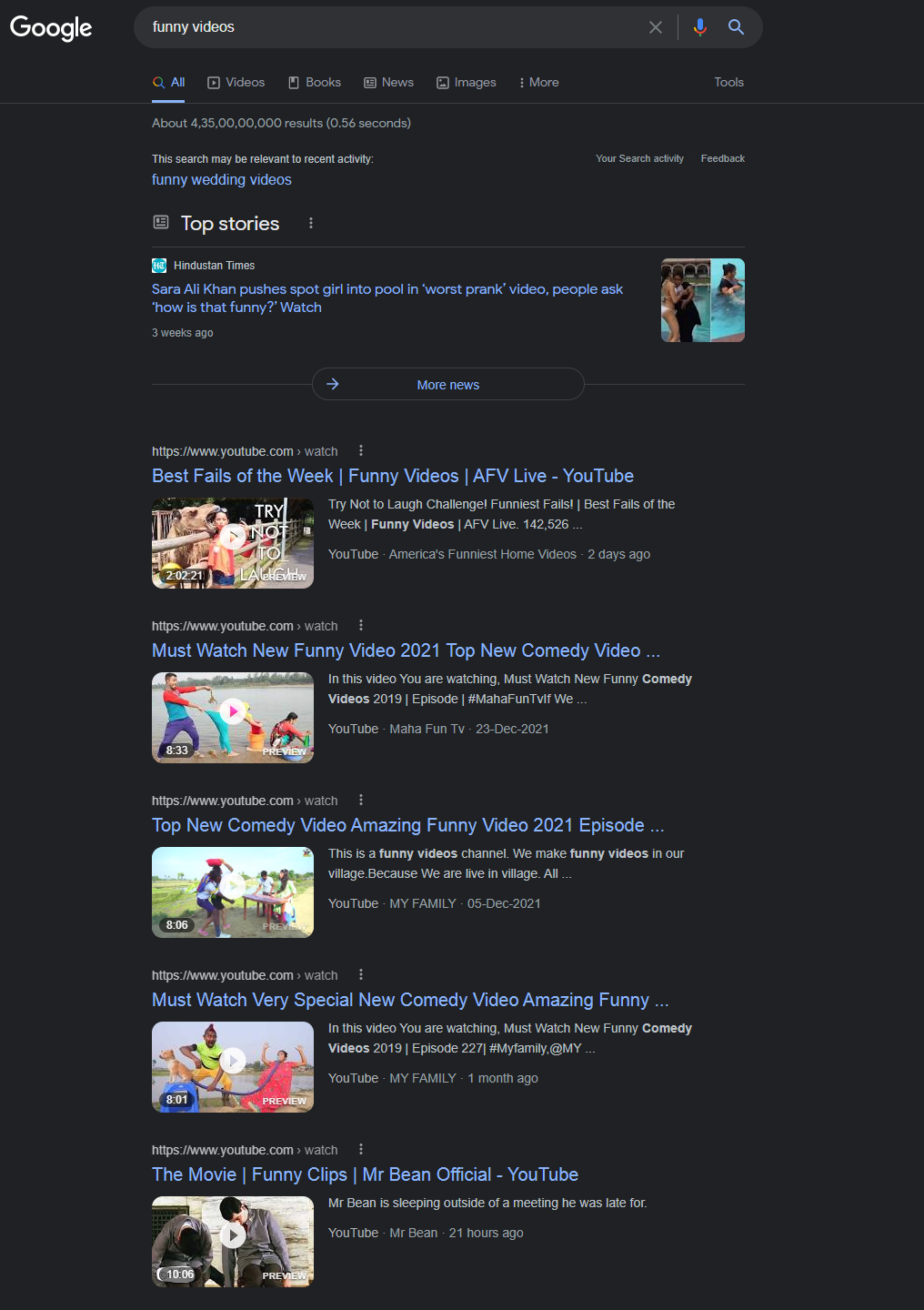 Similarly, if you own a Dance tutorial channel then go with keywords like "wedding dance performance ideas", "wedding dance on Bollywood songs", "bride performance ideas", etc.
Don't Forget to Include CTA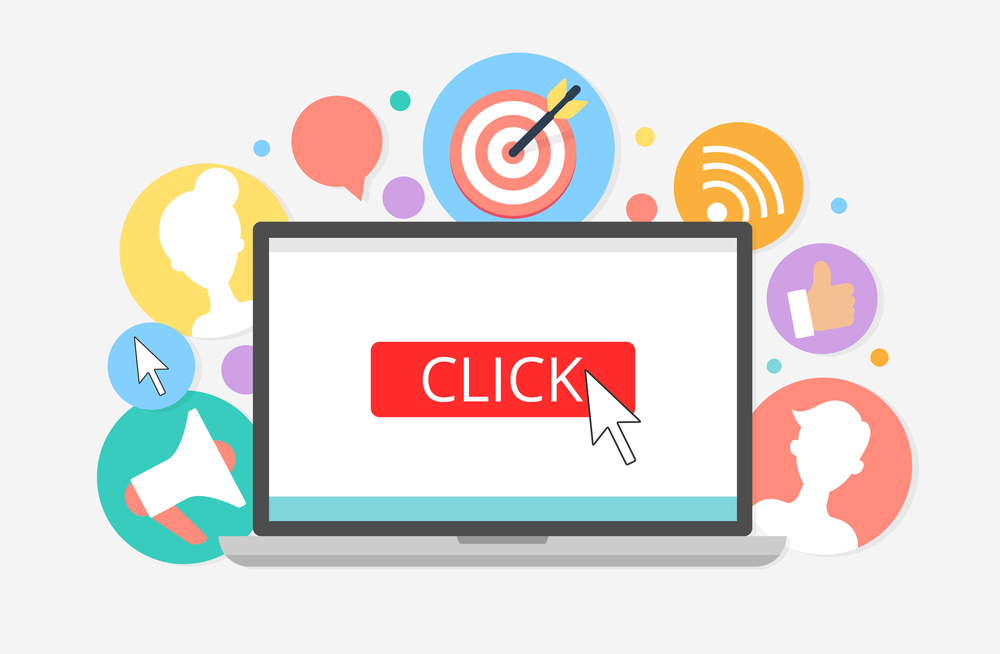 Each YouTube video should accompany a call-to-action. If you don't have any third-party products to target then promote your brand itself. But, don't forget to include a CTA. Your viewer is supposed to engage with your site, view products/services, or show interest in your brand after watching your videos.
As per YouTube, a user performs any of these four actions:
Subscribe to your YouTube channel

Watch more videos

Like/Share a video

Leave a comment
You've got many chances for driving YouTube traffic hereafter. Here are a few ideas to promote your YouTube channel you may like to try:
Request users to subscribe and hit the bell icon for the latest updates after the Intro

Add pleasing Outros with a clickable subscribe button featuring your latest channel subscriber count

Place links in the description box for inviting users to click

Share social media links to grow your Instagram followers
Choose whichever feels right for your video. Ultimately, your YouTube audience should benefit from your website or social media traffic.
Keep your Videos Open to Embed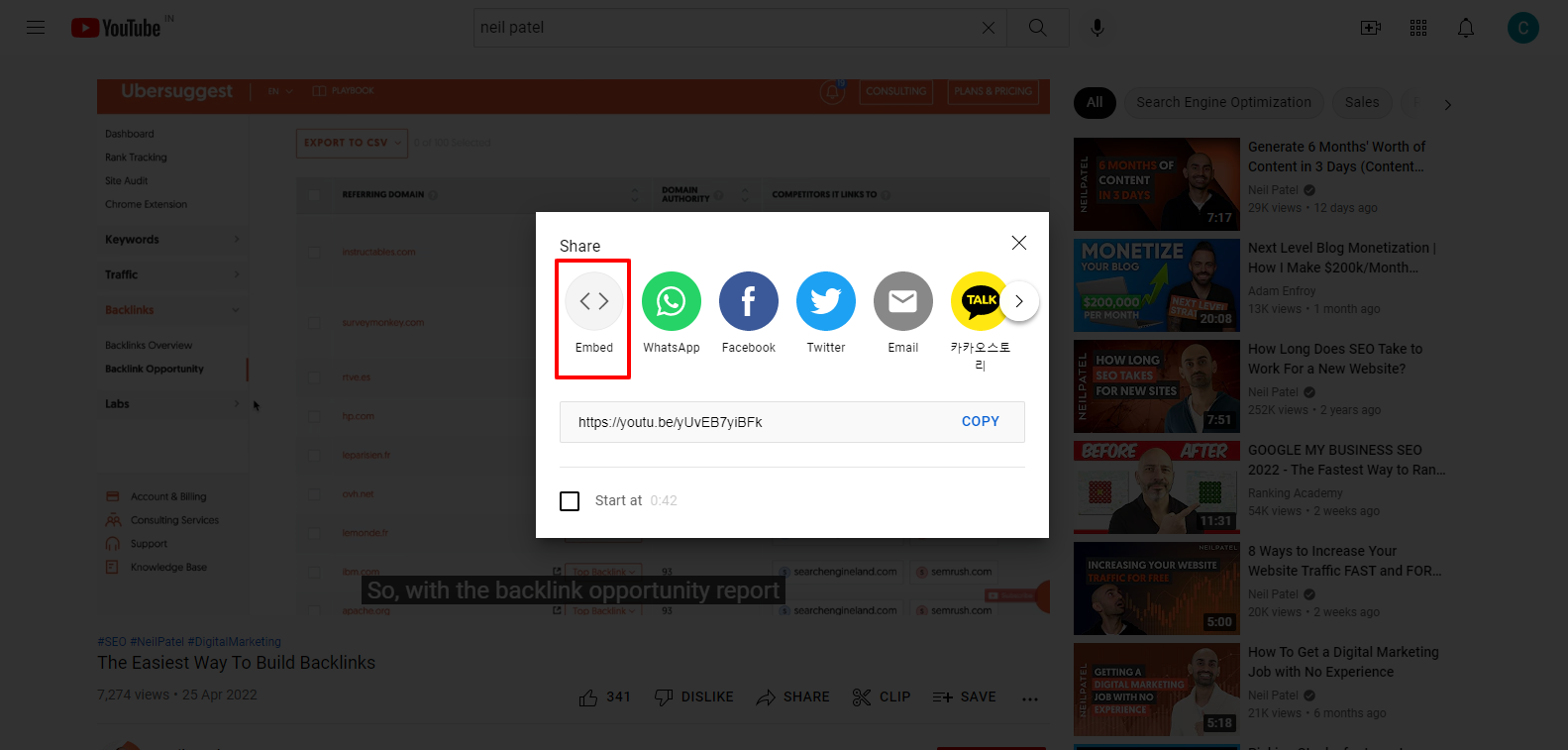 One of the best ways to increase views, likes, and subscribes to your YouTube channel is allowing embedding. This simply means that you're allowing users to re-publish your videos on websites, blogs, or other channels. Besides benefiting them to explain content better, you get more exposure. But, don't forget to mention that creators can use your content and they'll have to give credits to your channel.
Opt for Cross-media-marketing of YouTube Videos
You can easily think about influencer marketing. But it's less often than people realize to utilize the power of social media presence to promote your YouTube channel. If you're pondering on how to SEO YouTube videos then here's your take. Shoot emails with newsletters, blogs, or social media accounts. Have a dedicated section on your website homepage enhancing your presence on YouTube. Publish relevant blogs where you can link your videos.
In short, do everything in your power to let people know you have a YouTube channel too & vice versa.
Make Playlists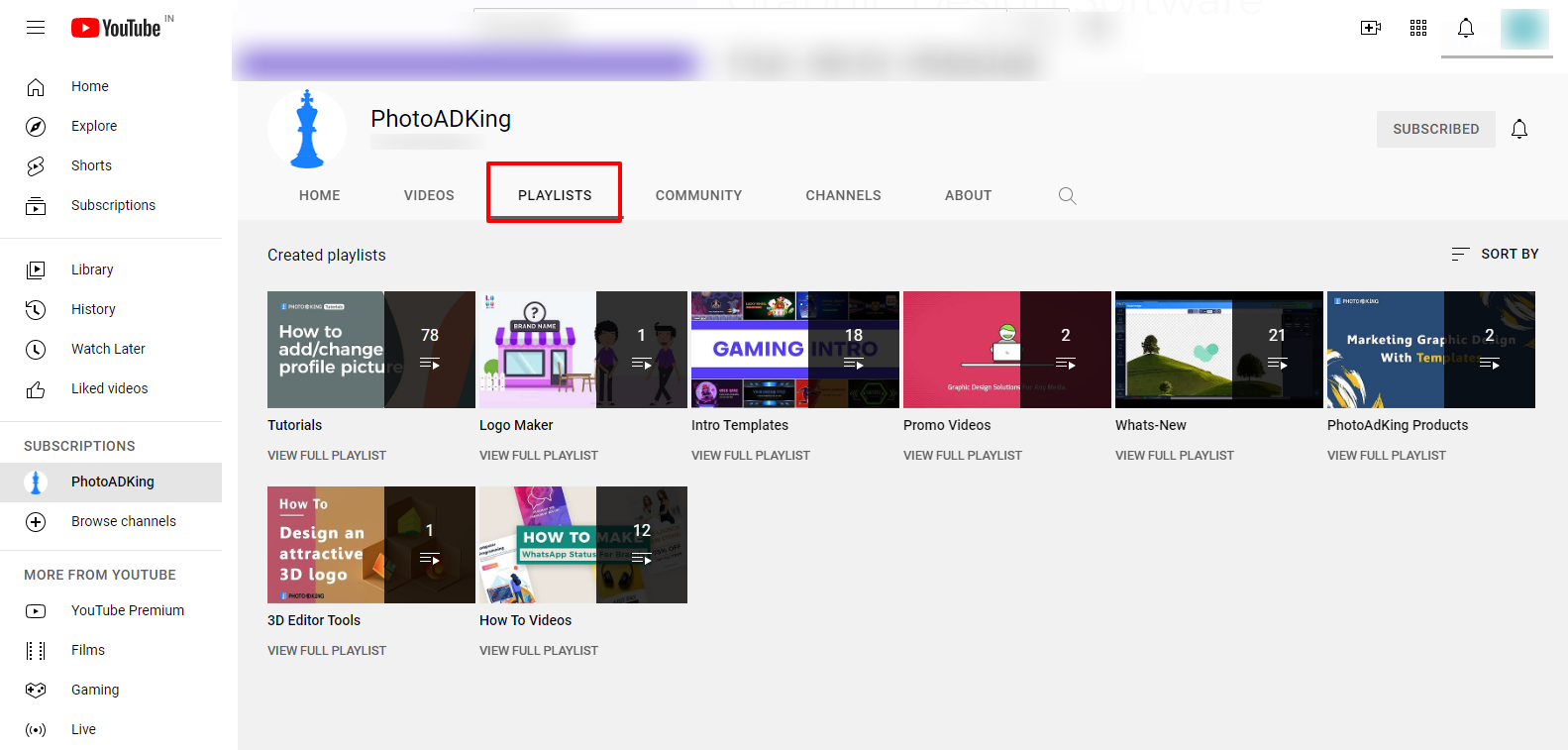 Grouping relevant videos allows YouTubers to be viewed more. Create a playlist of similar videos so that the next video in this playlist runs with autoplay & tada! You get more views. Another benefit is that your search ranking boosts.
If possible, make episodes or a series of videos instead of publishing it all in one long video. This will make your content easily accessible and less boring to watch. Your viewers will stick to your channel & you'll get opportunities to be more searchable.
Be Consistent with your Video Series
Why would a user subscribe to your YouTube channel if you aren't regular in publishing content? This is just a cue to be more consistent and publish video series so that viewers show interest in subscribing to your channel. One of the best examples is Moz's Whiteboard Friday series.
The idea is to give them a reason to return. This means you'll need so many juicy ideas!
Prefer user Engagement via Collaborations, Contests & Response Videos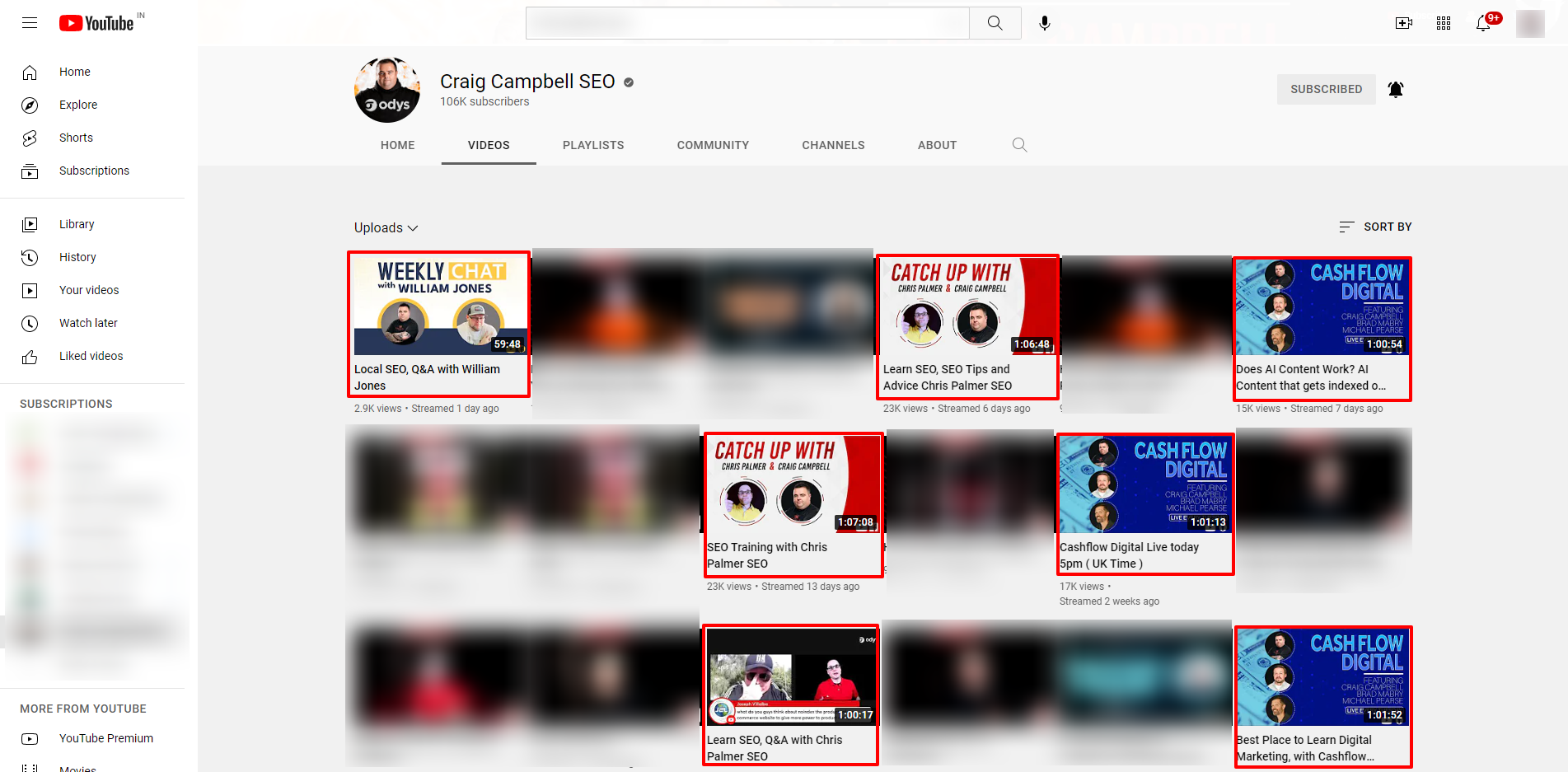 User engagement is a give and get relationship. If you're willing to drive user engagement, you'll have to engage with them too. In other words, keep live connections with your subscribers. Reply to their comments actively, keep collaborating with brands & keep up with trends.
At the end of the day, YouTube is a social media platform, right! You'll drive maximum benefit with real-time connections & genuine user engagement.
Key Takeaway
YouTube traffic for videos is as important as leads for websites. Thus, you cannot ignore YouTube SEO and expect your Channel to grow. Besides sketching out how to promote your YouTube channel and video ideas, know which apps can help you drive maximum traffic. Utilize editing apps like Intro Maker, Banner Maker, and so on to ease your efforts. After all, it's little things that make for big success. Don't you agree?