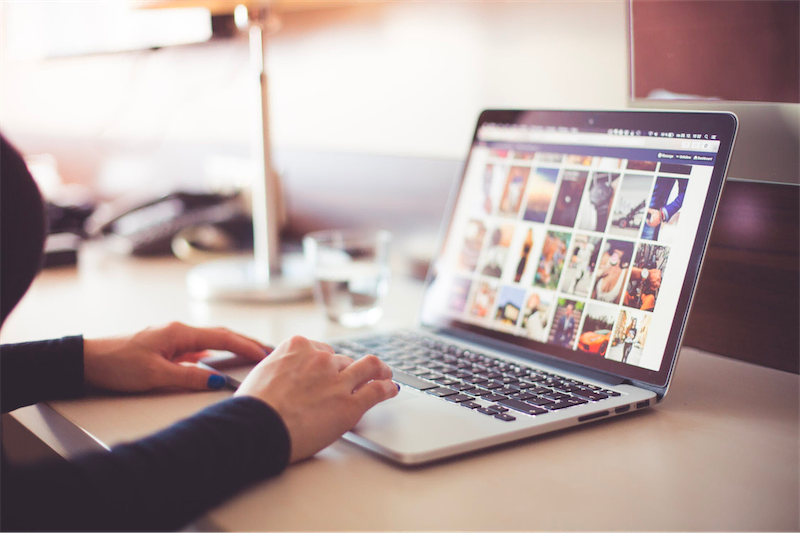 Choosing the right website imagery can have a huge impact on your eCommerce store's conversion rate. The right imagery can evoke certain emotions, get visitors excited about your products, and ultimately make you more sales.
In this article, we're going to outline how you can use imagery to sell more products on your website. Let's get started.
Connect with customers by humanizing your business
People don't want to feel like they are spending money with a faceless corporation. So, to earn more sales and grow your customer retention rate, you need to focus on using images that humanize your business.
For instance, showcasing photos of your team can help website visitors to put faces to your name, building trust and encouraging them to buy from you. You can also show the behind-the-scenes of what it's like to work at your company — this will help people feel like they know your team and business well, encouraging them to invest in what you're selling.
Let's take a look at an example of a business that does a great job of humanizing itself with images for inspiration.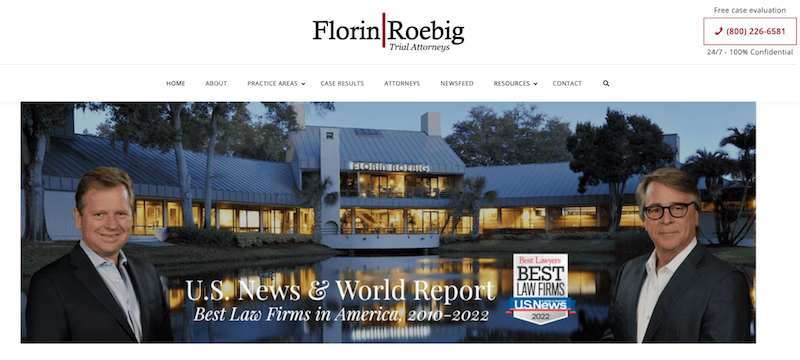 Florin Roebig, a trial attorney law firm, effectively puts faces to its business right on its website's homepage. Above, you can see the two partners of the law firm in the hero image. This helps to humanize the Florin Roebig name and ensure people feel a connection to the firm, so they find getting in touch less intimidating. This is very important for a business like a law firm — legal issues can be nerve-wracking, and this image helps to show that there are real people behind the company, waiting to help those who require assistance. This can then help them to secure more clients.
On your website, you can use images of yourself or your team to humanize your business. This will help you build trust with your website visitors and make them feel at ease. In turn, this will make it more likely that people will make a purchase, increasing your sales!
Help customers to imagine themselves using your products
If you can help your customers imagine themselves using your products, they'll be much more likely to buy them. This is a huge part of optimizing your website and will help you drive more conversions. You can do this effectively by using images of people who represent your ideal customers — for instance, if you're targeting an elderly demographic, use images of older people. You could also use user-generated content, like pictures from your customers' social media pages, to get your website visitors excited! Just be sure to ask permission from your customers before posting them on your website.
You can also show off images of your products in action. This will help people get a better idea of how to use your products and how they work. As a result, they'll start thinking about how your products will help make their lives easier, making it more likely that they'll make a purchase.
Let's take a look at a few examples of businesses that help their customers imagine themselves using their products with imagery for inspiration.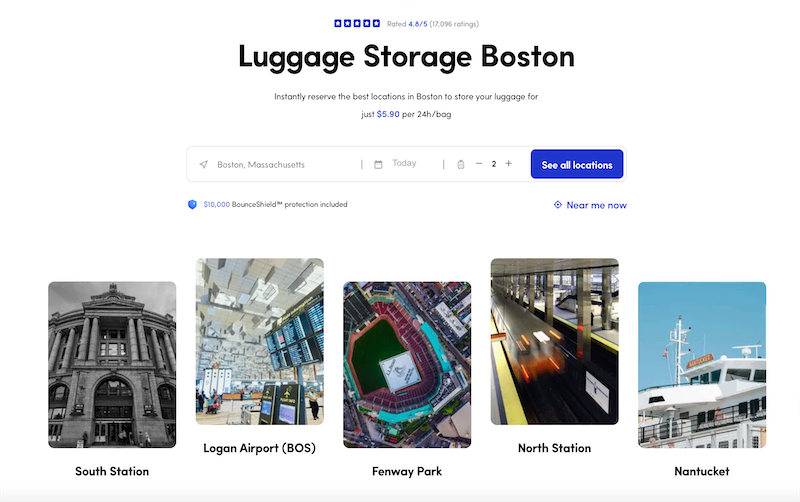 Bounce, a luggage storage company, helps their website visitors imagine themselves using their services on their location pages. They show off some of the available spots in Boston where a customer can store their luggage. Providing these images helps website visitors to start thinking about their upcoming trip and using Bounce's services to make their time in Boston as convenient and enjoyable as possible. This can help encourage visitors to make a purchase!
On your website, you can use imagery to help website visitors think about how your services can help them. Use images of where and how your customers can use your products to encourage more sales.

GSD Painting and Decorating Contractors, a commercial painting company, also helps their website visitors to imagine themselves using their services on their homepage. Throughout the page, there are images of GSD Painting and Decorating Contractors' past work. Seeing these images can help website visitors imagine what their own spaces will look like with a new paint job, which is likely to significantly improve the company's conversion rate.
You can use images of your products or past results to get customers to imagine themselves using your products or services. Show these images off on your website to get people excited and you'll increase your chances of making more sales!
Use images to demonstrate how your products work
People like to make informed purchases. So, if you can show exactly how your products work through your website imagery, you can increase your chances of making a sale. You can do this with product photography, GIFs, graphics, or images that show your products being used.
Let's take a look at an example of a business that uses imagery to show how their products work for inspiration.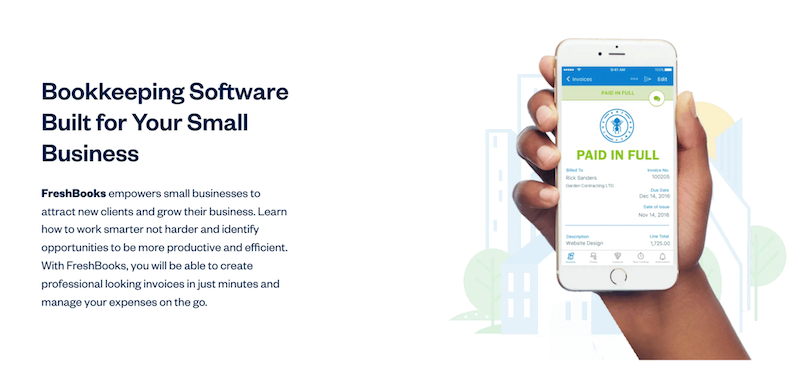 FreshBooks, an online accounting software provider, uses imagery to clearly show how their platform works. For instance, on their product page, there is an image of a user holding a phone with a screenshot of their software. This image can show people just how easy the tool is to use and that it's ideal for sending invoices and ensuring they get paid quickly. With this image, FreshBooks shows that they're capable of addressing a common pain point for their customers, which will encourage them to try out the software.
On your website, consider using imagery that shows exactly how your products can solve a common problem that your ideal customers have. This will help give website visitors a better understanding of how your products work and encourage them to make a purchase!
Choose imagery that shows off your brand's personality
If you want people to feel connected to your brand, you'll want to show off your personality. This will help people relate to you more, which is sure to encourage a lot more purchases.
When choosing eCommerce website imagery that reflects your brand's personality, keep in mind that the requirements will vary depending on the type of business you run. For instance, a kids' toy store will want to use colorful images, while a law firm will want to use more polished and professional imagery.
If you're not sure about what kinds of imagery will work best, start by thinking about how your ideal customer expects to be communicated with. You could even browse your competitors' websites to see what types of imagery they typically use to get some inspiration.
Try to stir up emotions among your audience
Emotional marketing is a very helpful sales strategy. If you can inspire a strong sense of emotion in your customers, they'll feel more connected to your business and be much more likely to shop on your eCommerce website! There are a lot of emotive images you could use, depending on what you sell. For instance, you could show people joyfully using your products or pictures of people who are sad because they have a problem you could solve.
Here are a few examples of ways you can stir up emotions in your customers with imagery:
Happiness: Everyone likes to feel happy! Show off images of your customers enjoying life while using your products.

Sadness or fear: If you work with people in trouble, like at a law firm or healthcare company, show images of people who are upset because they don't yet have your products or services to help them.

Belonging: Show images of your customers using your products in a community or family setting to show that your products will help them feel less alone.
Let's take a look at an example of a business that uses this strategy well for inspiration.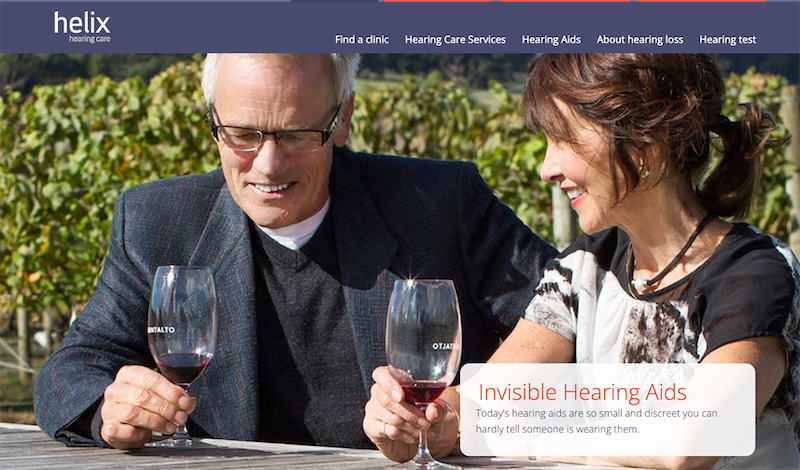 Helix Hearing Care, a supplier of hearing aids, uses imagery well on their hearing aids and solutions page. As you can see above, they use an image of two older people enjoying a glass of wine and presumably benefiting from the use of the company's hearing aids. This image will encourage a visitor to imagine how their life could improve if they buy these hearing aids. For instance, they'll be able to enjoy carefree conversations with their loved ones, and hear sounds they may have been missing. This will make them feel more connected to Helix Hearing Care as a company. Seeing these people enjoying life will increase the likelihood of them making a purchase.
On your website, consider showing off pictures of people who have had their lives improved by your products or services. This will provoke an emotional response in prospective customers, which will make it much more likely that they'll make a purchase!
Summary
Imagery is one of the greatest tools you have at your disposal to sell more products! In this article, we outlined how you can increase your sales with emotionally evocative imagery, user-generated content, and the like.