Running an eCommerce business is like a rock-climbing expedition. Sometimes you are on up-and-up, obstacle-free progress. Other times, you hit obstacles that threaten the progress and success of your eCommerce store. Like a rock-climbing, you must arm yourself with the right tools, expertise, and determination that will propel your venture to heights of success.
For this reason, you must ensure that you are fully prepared before you start your eCommerce journey. In addition, being well-prepared will help you to know some of the eCommerce mistakes to avoid. New eCommerce webmasters rush things. They end up working with unreliable eCommerce platforms, ignoring user experience factors, and failing to secure their eCommerce websites properly. In so doing, they end up making losses, exposing sensitive data to customers. Such can easily take them out of business and with a bunch of legal penalties on their backs.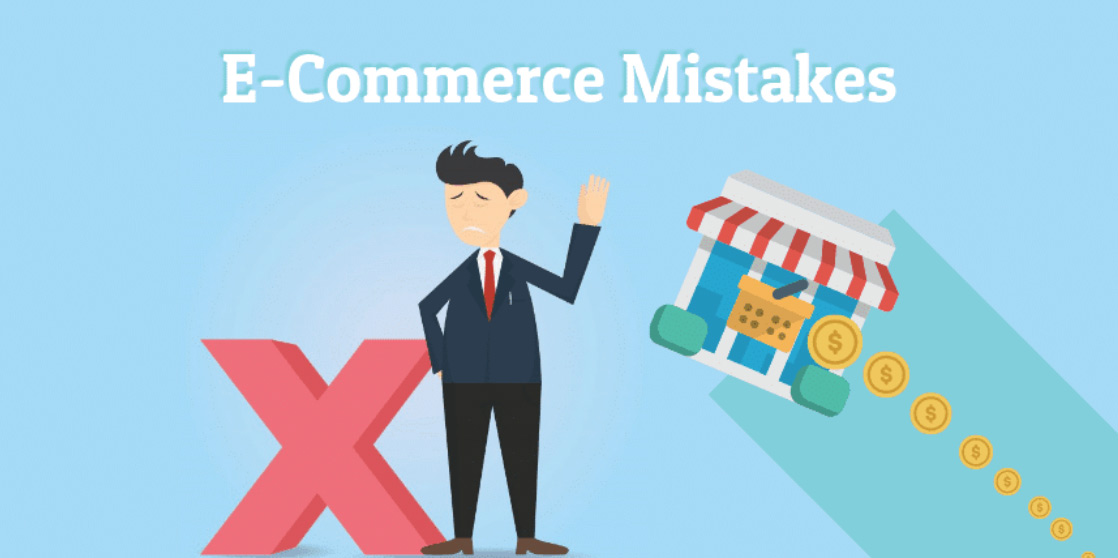 This article will take you through some common eCommerce mistakes to avoid and tell you how to set your business in motion. If you have great ambitions of being an eCommerce webmaster or recently launched your eCommerce venture, ensure that you avoid the following mistakes.
1: Ignoring eCommerce security Best Practice
One of the biggest problems facing eCommerce stores is cybersecurity threats. The internet is no longer safe, and therefore you should trust no one, including some of your employees and friends. In fact, according to Verizon's 2020 DBIR report, 30% of data breaches now involve internal actors. So, although it might seem weird to think your employees could compromise your data, it does happen, and you must be extra vigilant.
Most new web admins do not know the security measures that they can take to protect their data from the increasing cybersecurity threats. They thus leave their data exposed to malicious individuals who might want to use the data for the wrong reasons.
But the greatest security mistake you can ever make is to use HTTP instead of HTTPS transfer protocols. HTTP transfers data, including sensitive data in plain text. As such, intruders have an easy time accessing and reading through the data. On the other hand, the HTTPS transfer protocols have SSL certificates, which are small cryptographic tools that ensure the safe transfer of data through encryption.
With an SSL certificate, data is transmitted in indecipherable format. The intended recipients who have the correct decryption keys are the only ones who will decrypt the data. Because your eCommerce store might contain sensitive data, you must ensure to install the SSL certificate on your website. The certificate will protect sensitive details such as credit card information and many other users' details. Choosing the right kind of SSL certificate for your ecommerce platform is equally important. For example, you will probably own multiple subdomains like product pages, blog, payment pages, etc., under one main domain if you own a web shop.
In this case, it is recommended to go with a wildcard SSL certificate to secure an unlimited number of level one subdomains under the chosen main domain. A cheap wildcard SSL is as effective as the more expensive ones as the level of encryption provided is the same.
2: Working with the Wrong eCommerce Platform
Choosing the right eCommerce platform will propel your business to success. On the other hand, a wrong eCommerce platform could compromise every success element for your business. As it has always been mentioned, the eCommerce platform you choose to work with could make or break your business.
eCommerce platforms play a critical role in determining how you showcase your products and sell them to your audience. Additionally, it is pivotal in how you attract new customers. As such, the right eCommerce platform will scale your business over time.
The last thing you want is to go for an eCommerce platform that compromises the success of your business. For instance, a wrong eCommerce platform might mean low conversion rates, low traffic, poor web designs, security issues. All these factors could lead to reduced revenues.
Therefore, before finally choosing to work with a specific eCommerce platform, it would be best to do your homework to ensure you go for one that integrates properly with your existing systems or offers control levels and customization that you want your business to have.
3: Failing to have an SEO Strategy
Before you launch your website, you must first ensure that you have the proper Search engine optimization strategies to take your website to the top in the search engine results pages. There is no point in having an eCommerce website that will not be visible in search engines. For this reason, you must set aside a budget to cater to SEO needs.
Most new eCommerce store owners ignore the essence of SEO. As a result, in the long run, they end up not being visible and sometimes failing. SEO is, therefore, a vital element of your website which you must plan for adequately. Several SEO strategies will work best for you. For instance, you can optimize your website with the right keywords, install an SSL certificate on the website, optimize your website speeds, and improve the structure of your content.
4: Poor UX and Complex Navigation
There are several eCommerce websites mistakes to avoid, and poor website design is one of them. As I mentioned earlier, you should never rush into creating your eCommerce websites because you might end up making mistakes. Good things take time, and this is no different in eCommerce.
When creating an eCommerce website, you must ensure that it collaborates design with proper functionality. In addition, you must know that a bad website design will give a wrong first impression to your users.
You are making a mistake if your websites' navigation uses confusing terms, has hard-to-read content, and most of your website features are not working correctly. Most users will get frustrated with such a website and will choose to leave the website before doing anything. In short, a poorly designed website means high bounce rates.
5: Ignoring Mobile optimization
Statista shows that mobile devices are generating over 52% of the total web traffic. If this stat is something to go by, you realize that you have made a big blunder if you are yet to optimize your website for mobile friendliness. Mobile phone usages have been increasing rapidly, thanks to the fast internet connectivity and advancements in mobile technologies. The increasing usage of mobile devices explains the increase in the use of mobile phones for online shopping.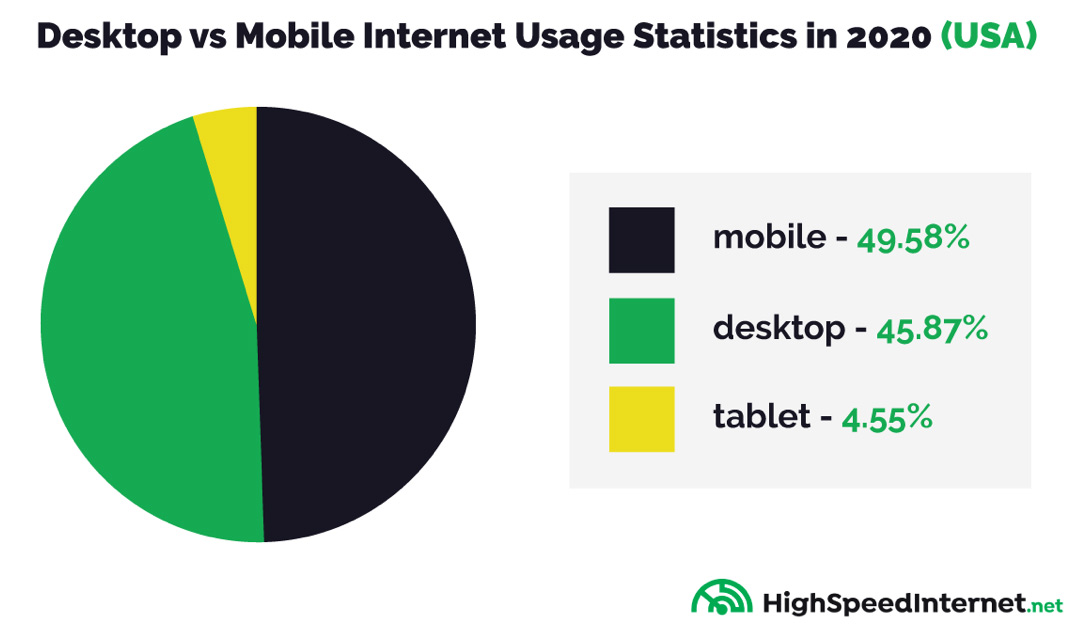 You should never make the mistake of missing out on such opportunities to reach new customers. Being a newbie in the world of eCommerce stores, you must strive to reach out to new customers, and therefore you must ensure to optimize your website for mobile.
6: Ineffective Calls-To-Action
CTAs are so effective in gaining new subscribers. They grasp the web visitors' attention and prompt them into taking actions such as filling out an online form or making a purchase. Your eCommerce website might have the best design, selling the best products, but it is useless to your visitors if they do not know what to do with the website. Therefore, you must subtly include CTAs in your content to guide your shoppers through their shopping journey.
7: Complicated Checkout Process
Your customers have now made it through the initial stages of your sales funnels and now want to pay and close the deal. Unfortunately, this is a critical stage that has seen a lot of cart abandonment. The primary reason for cart abandonment is a confusing or unclear checkout process. Therefore, your checkout process should be as simple as possible. Not one that leaves your customers fumbling over what to do next. Additionally, it would help if you did not hit them with additional charges, as this will discourage them and drive them away before they finally make the purchases.
8: No Contact Information
Your customers will want to reach out to you whenever they encounter problems or make inquiries about your products and their usages. To do so, they will want to contact you directly. For this reason, you must have clear and working contact information. For instance, you can have a contact information section that provides your email, phone number, and physical location.
The contact information should stay active 24/7. Another reason for having contact details is that they help affirm your authenticity. Your customers will want to call or visit you to ensure that they are not working with a fake website on a mission to extort their money. As such, you should never make the mistake of leaving out the contact information details.
9: Poor Customer Service
Customer service is a broad topic that includes several elements. For instance, it addresses how you respond to your customers' questions on your website and social media, handles their complaints, and how prompt you are in giving out support. Slow responses, not offering refunds, and showing impatience is a sure way to lose your eCommerce customers. You must avoid making such mistakes.
Conclusion
Customers have become more vigilant and cautious about how they shop on the internet. They expect a convenient shopping experience. New eCommerce store owners tend to make mistakes that cost their success. With some bit of awareness, you can easily get past such errors and propel your business to success.