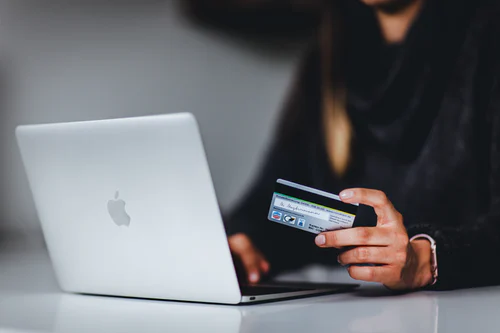 The competitive landscape of ecommerce is constantly changing. Your business must keep up to the latest trends in ecommerce industry if you want to remain relevant in the market. With the right tools and strategies, you can boost your ecommerce brand, drive traffic, and increase sales in the process.
From the latest technological innovations to the changes in customer behaviors, you must be ready to meet anything head on in the coming years. Hence, you must first familiarize yourself with what to expect this 2021 and beyond. This way, you can better prepare your business to incorporate these new ecommerce requirements and accommodate your customers' demand.
With that, here are some of the latest ecommerce trends 2021 that you should look out for.
1. Boost in demand for online shopping
Ecommerce businesses can feel the impacts of the COVID-19 pandemic in the coming years. And while many small businesses struggled to keep their operations afloat, many have turned to ecommerce to adapt to the new normal. In fact, a study by UNCTAD showed that 52% of consumers have started shopping online more frequently than before.
This boost in demand can be attributed to several factors. For one, online shopping is more convenient and safer during the pandemic. Likewise, the shift in demographics also plays a critical role in the trend. You now cater to the needs of the Millennials and Gen Z who have grown up with technology all their lives.
With that, you should prepare to see a boost in demand for online shopping in the coming years. You need to invest in reliable tools and ecommerce platforms to accommodate the increase in traffic. Likewise, you need to optimize your digital strategy for converting such traffic into loyal customers.
2. Rise of artificial intelligence
Artificial intelligence or AI are becoming more accessible for businesses in the coming years. In fact, popular ecommerce platforms have started incorporating AI and machine learning into their respective systems. This way, they can provide smarter automations and leverage bigger data for your business. Through AI, you might not even need a marketing degree to operate your ecommerce brand.
AI does more than just streamline and improve your ecommerce operations. It can also enhance your customers' shopping experience with your brand. For one, it can act as their in-store assistant, guiding them throughout the process and offering personalized recommendations. It can also take note of their past purchases and browsing behavior to improve their interactions with your customers. But most importantly, you can program your AI to humanize the experience of virtual shopping by replicating the same atmosphere of hospitality found in physical stores.
3. Call for mobility and flexibility
There are always some new devices in the market—from cutting-edge smartphones to tablets to smartwatches. This just shows how mobile shopping will continue to expand in the coming years. Hence, you need to make sure to optimize your ecommerce channels no matter how big or small the screens are.
User experience plays a vital role in influencing customers' behaviors. The stability and performance of your ecommerce platforms can either make or break your brand. If you fail to meet your customers' expectations and standards, you might end up losing them to your competitors. So you need to focus on increasing your ecommerce website's mobility and flexibility in terms of multi-platform support. This way, your customers can continue to shop at your ecommerce store comfortably and conveniently.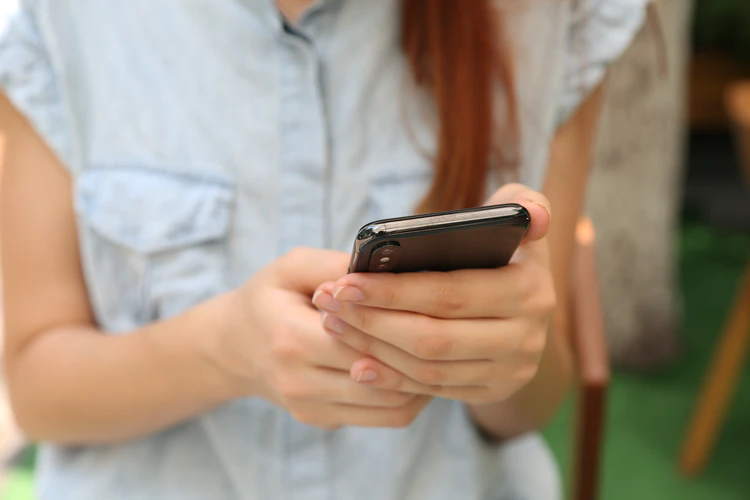 4. Increased personalization
There are many benefits to providing personalized online shopping experiences for your customers. For one, it can drive sales and impact your customers' purchasing decisions. Moreover, it makes them feel more valued as customers of your ecommerce brand. This, in turn, can help you foster deeper and more meaningful relationships with them.
Hence, one important component to consider when building an ecommerce website is personalization. In fact, this is vital if you want to remain competitive and relevant in today's market. Fortunately, there are many tools you can use to leverage such data. One great example is AI-powered ecommerce platforms. Through AI, you can look into customers' behaviors, purchase history, and searches and gain useful insights from such information. You can then use such information to improve relevant searches, recommendations, and interactions for each customer.
5. Create new experiences with AR/VR
Augmented reality (AR) and virtual reality (VR) are emerging trends in ecommerce. With this type of technology, you can closely simulate the experience of shopping in physical stores for your customers. For example, they can use AR to truly see the item they are shopping for. This, in turn, can influence their buying decisions and improve their shopping experience altogether.
AR and VR are great tools for ecommerce stores who sell fashion items and furniture. It helps customers visualize how the product would look like on them or inside their houses without having to see it in-person. It also helps that AR and VR technology have become more accessible recently. There are numerous software that provide such features for ecommerce platforms. So go ahead and check them out.
6. Integration of new payment methods
Ecommerce offers the convenience of being able to shop from wherever and whenever. Hence, it only follows that you give your customers different options to finish transactions by integrating various payment methods into your ecommerce platform. If you don't have their preferred payment method, they might end up canceling their orders instead.
By offering a wide array of payment options, you can increase conversion rates and drive sales. Aside from credit and debit cards, you can accept payments through online banking, e-wallets, and other payment apps such as PayPal and Payoneer. You can even integrate bitcoin payments into your ecommerce platforms. It also helps if you can save your customers' preferred method to streamline future purchases. Just make sure to secure ecommerce transactions by tightening security protocols within your system.
7. Focus on data privacy and security
Speaking of security, data privacy will remain a top priority for ecommerce businesses in the coming years. In fact, a study by Trustwave claims that the ecommerce industry is the second most targeted sector for cyberattacks in the past year. Hackers, scammers, and fraudsters are all after your customers' personal data and bank details. As business owners, you must protect your customers from unwanted advances online.
Fortunately, there are different tools and strategies that can help tighten your ecommerce's cybersecurity. For one, you can invest in security software such as antivirus software, antimalware, VPN, and firewalls. Likewise, you should consider encrypting all data within your system especially for your customers' bank and payment details. Most importantly, you must also ensure that your ecommerce platform itself is reliable and secure.
The future of ecommerce
Competition in the ecommerce market is tighter than ever, especially in the aftermath of the COVID-19 pandemic. To make sure that your brand remains competitive and relevant in the market, you must keep an eye out on the ecommerce future trends. From the latest technological innovations to changes in customers behaviors, you must prepare your ecommerce business for the future. You can check out softwares like Abantecart to learn more about the future of ecommerce and what's in store for your business.