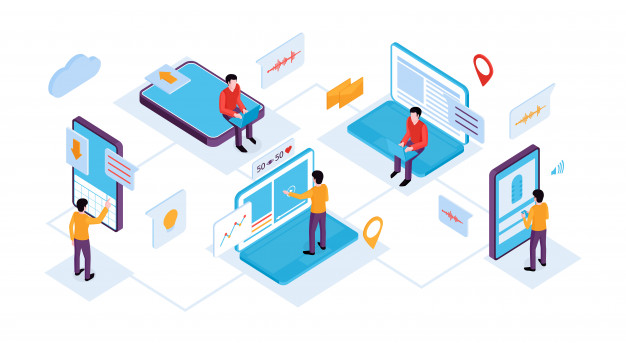 QuickBooks is an accounting software programme. Its products are primarily aimed at small and medium-sized businesses, and they include on-premises accounting software as well as cloud-based accounting software that accepts company payments, manages and pays invoices, and handles payroll.
It aids in the reduction of time spent on bookkeeping and paperwork. It takes care of some of the more routine bookkeeping duties for you, saving you time and making your day simpler. Reports are simple to create and personalised.
You'll always be able to know where you stand in terms of business. There's no need to be concerned about your company's health because it's easily accessible.
QuickBooks is cost-effective regardless of the size of your company. It assists you in providing all required documentation when applying for a business loan or line of credit. A projected balance sheet, profit and loss statement, and statement of cash flow can all be generated by QuickBooks.
QuickBooks is a product that has shown to be steady, trustworthy, and dependable. It exchanges data with more than 100 other business applications.
You receive online payments with QuickBooks by sending an invoice or statement via e-mail. Your customer may instantly pay you with a credit card or bank account transfer using QuickBooks Online Billing. You can effortlessly take credit cards with QuickBooks Merchant Account Service.
QuickBooks Hosting (also known as QuickBooks Cloud or Hosted QuickBooks) is the process of installing the QuickBooks Desktop version on a network server that is accessible from any place via a web browser. Simply said, the authorised user may access data and files in a Hosted QuickBooks from anywhere, at any time, without having to install it on a local PC.
QuickBooks Hosting is best of both; it provides you the feel of desktop version and accessibility like the online one. Licensed copies are installed on the server of a service provider. The user is provided with the access. They can access and work on QuickBooks anytime from anywhere. All the changes made are saved automatically and appear to all the users.
QuickBooks Enterprise Hosting allows multiple user access at the same time. It is easily accessible, and you can work remotely. This is especially very important during pandemics like COVID-19, where your employees can't come to the office and work together. It is well secured from Firewalls, Encrypted Transmissions and Backups.
In case a file is deleted accidently. It is easily retrievable. When information is saved on server on the user network it gets time consuming and costly but you can avoid this by keeping their data in QuickBooks Enterprise Hosting.
It also helps increasing your productivity as it is easily accessible from anywhere. This works efficiently with Microsoft Word and Excel just like the desktop version, you can easily transfer files from QuickBooks or Excel or Word if they are downloaded in the desktop version.
When you want to run a successful business you always have to avoid any interruptions and with QuickBooks Enterprise Hosting Solutions there is a guaranteed uptime.
QuickBooks can be hosted online and accessed from any location at any time. Whether, it's QuickBooks Pro, QuickBooks Pro Professional Services, QuickBooks Premier, QuickBooks Premier Plus, etc.
QuickBooks Premier Hosting facilitates teamwork. You can work with several users from different places at the same time using Hosted services, just like you can with your desktop. It provides safety and security.
The most powerful accounting software is QuickBooks Pro. It is the industry standard for accounting and tax preparation and is used by small and midsized enterprises, NGOs, and marketing professionals. Managing books will become simple, accurate, quick, routine, and safe with the aid of a powerful, adaptable, and comprehensive accounting system like QuickBooks Pro.
IntoCloudHosting is one of the most recommended names. They have a reputation for providing the most appropriate solution to a customer's problem. With them, you will get High-Performance and Low-Cost Servers.
Conclusion
There are a lot of limitations that comes to mind when we talk about QuickBooks Desktop like its limited user accessibility, remote access, all data is just stored in one device, no proper security and safety.
While with QuickBooks Enterprise Hosting, QuickBooks Premiere Hosting and QuickBooks Pro Hosting all these limitations vanishes.