Details

Published: Thursday, 18 March 2021 11:09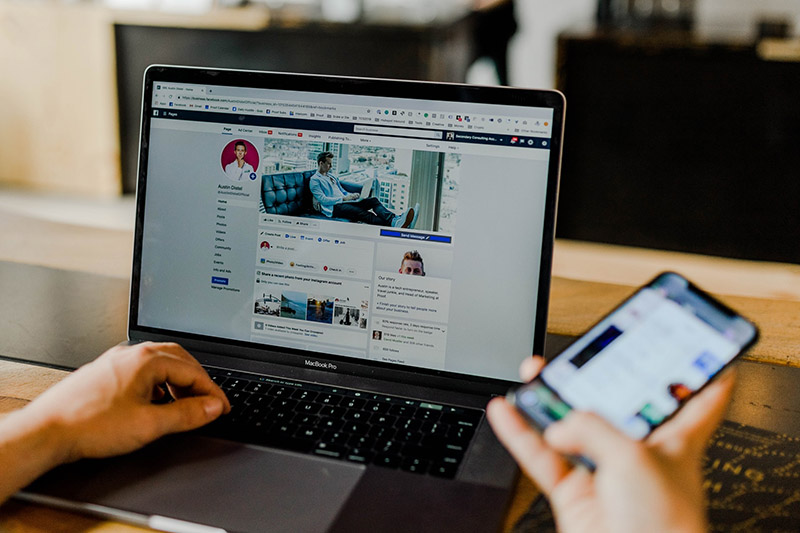 During the past decade, social media has become a go-to platform for many entrepreneurs to promote their business.
For one, it is a free marketing platform. Second, social media enables two-way communication between you and your customers. Social media is also an excellent way to encourage your customers to spread the word about your business.
However, we understand if you find social media marketing overwhelming. As such, we have listed down 12 different ways you can use this platform to promote your business.
Choose the Most Effective Platforms
Every brand is different. Therefore, they need to find which is the best platform that will work best with them.
If your brand is more on the visual aspect, tapping into Instagram or Pinterest is a great idea. But how about other platforms out there?
At Voy Media Marketing Agency NYC, we always advise our clients to start with one or two channels first. This helps reduce the overwhelming feeling they get. It also prevents them from spreading themselves too thin.
After all, a business owner should focus on making his business grow instead of promoting his products on social media.
When determining the proper channels to use, you need to consider your customers and your business's needs.
You need to create social media accounts on the platforms that your target audience use. That way, they can easily connect with you.
It would help if you also did some research on sites that best fit your products. Let's say you're a video production company. Then, Youtube here is perhaps the most obvious choice.
Provide Value
The most successful marketers out there didn't build an engaged following on social media by simply posting links to product pages.
Users on social media want more value from the pages that they follow. Therefore, sellers need to come up with content offerings that provide value to their followers. What's in it for them?
You can accomplish this goal by figuring out which topics people often care about. Think of how your products and services can help solve everyday issues. And then publish relevant content regularly.
But you also beware brands also have to be careful not to act in a very promotional way. Although promotion is vital, this shouldn't be tempered with various other posts that don't make any sales pitch.
So, highlight your brand's offerings. It's also essential that you focus on your company's more unique aspects or products. One of the best ways to accomplish this is to create long-form content.
Create a Calendar
Scrambling to post at the very last minute eventually leads you to produce low-quality content.
A lack of organization in this area will eventually cause you to create repeated posts or a dull social media presence.
Coming up with your own social media calendar is one of the excellent ways to achieve your marketing goals. It also allows you to monitor your progress.
Create a regular content calendar for every social media platform, planning out your posts in advance. Include links, hashtags, images, and other social media content forms.
Build Relationships with Influencers
When people think about influencers, the first thing that usually comes into mind is celebrities and athletes. However, partnering with these people won't probably fit your marketing budget if you're starting.
But influencer marketing is one of the fastest ways you can acquire more customers in a digital world. How can you implement a strategy like this? Well, you can partner with micro-influencers instead.
Although these kinds of people may not have millions of followers, you can still get them to post your content for a couple of hundreds of dollars.
Offer them a free product instead in exchange for a post about your brand. You can effectively use this strategy because micro-influencers tend to have higher engagement metrics with their followers. And that is despite the fact they are not celebrities.
You might also consider working with local influencers in your area if you're a small business. It's also likely that your followers will be interested in supporting your brand.
Share Product Videos
Visual content also works exceptionally well with social media.
Video content, for instance, is a great way to grab the attention of your audience. It also lets you showcase your personality while excitingly conveying your marketing message.
It stands out as users scroll through their feeds on social media, and they're likely to view and engage with it. This also allows you to say more than an average post without coming off as too overwhelming.
For the best results, come up with interesting, narrative-driven video content.
Share User-Generated Content
Sharing user-generated content online helps you drive brand awareness.
Let's say you regularly publish posts on Instagram. Consider posting images of people wearing or using your products. And then tag the people in your photo.
This allows you to expand your brand's audience reach. That's because when you tag a person, it is likely that they will share it with their audience. This means that more Instagram users will notice you.
Also, do you know that 92% of consumers will trust a referral even if it comes from people they know?
Without a doubt, user-generated content can be one of the best ways you can gain more followers. It is up to you how you can turn these new followers into loyal customers.
Run Contests and Giveaways
Similarly, running contests and giveaways are often a no-brainer if you want to boost brand awareness.
Coming with low-barrier contests can be an immense help in spreading the word about your business, especially if the mechanics are straightforward. Thus, these are the ones that usually drive the highest engagement.
If you're starting out running contests and giveaways, we recommend that you go with this route.
Consider Paid Advertising
You can run paid advertising campaigns on almost every social media channel.
Although there's a price tag attached to this strategy, this is vital- especially in an era with organic reach is slowly declining.
Because PPC is one of the main ways retailers use to drive traffic on social media, you must know audience targeting and personalization.
Fortunately, many social media platforms give advertisers various targeting parameters. This ensures that people who can see your ad are those who are likely to transact with you.
Many targeting options of various sites these days include dimensions such as:
Age
Gender
Income
Interests
Languages
Location
Moreover, social media platforms allow sellers to target custom and lookalike audiences. These are social media users who have interacted with a brand that is similar to yours. It also refers to people who share the same demographic and psychographic as your existing customers.
With various ad formats and targeting parameters, it's almost unforgivable that you don't know the ins and outs of social media advertising.
Engage Followers
To get your posts translated to traffic and sales, you need to engage or connect with your followers as a retailer.
When people have positive interaction with your business, they'll recommend it to other people. But to form a meaningful connection with your audience, everything doesn't have to be about sales.
You can talk about general topics which are often related to your niche.
That way, if you'll post something related to sales, later on, they'll more likely engage and interact with your brand.
If you want a follower to post something about your content, then responding to them will make them feel part of that dialogue. It will also make them think that you're interested in them.
Utilize Hashtags
Hashtags have already been a staple for a lot of sites on social media.
Hashtags are commonly used on various social media platforms like Facebook, Instagram, and Twitter. This is to provide users the means to improve organic discovery by reaching out to people who use these terms.
However, note that hashtag etiquette is often different for every site.
Although it's okay that you post nine hashtags or more on Instagram, this doesn't often work with Facebook.
That's why you must take time learning how hashtags are used in a specific social media platform that you're using.
Use Shoppable Posts
Although linking your online store to your Instagram Page isn't always easy, there are still other ways that you can work it out.
One of the excellent ways to do that is to publish photos on your Instagram Page or stories. You can even come up with a video clip featuring those products, then linking your online store in your Instagram bio.
By doing this, you're letting your customers send you a shopping inquiry without hassle.
Build a Community
Rather than getting as many followers as possible, you can look at your potential and existing customers.
These are the people who will likely repost your content, like your posts, and eventually become paying customers.
When you build a community around your brand, people will likely engage and promote your content.
When you use social media for marketing your brand, you need to ensure that you're visible to your target audience. By taking the tips listed above into heart, you'll likely develop a system that enables you to produce engaging content constantly.