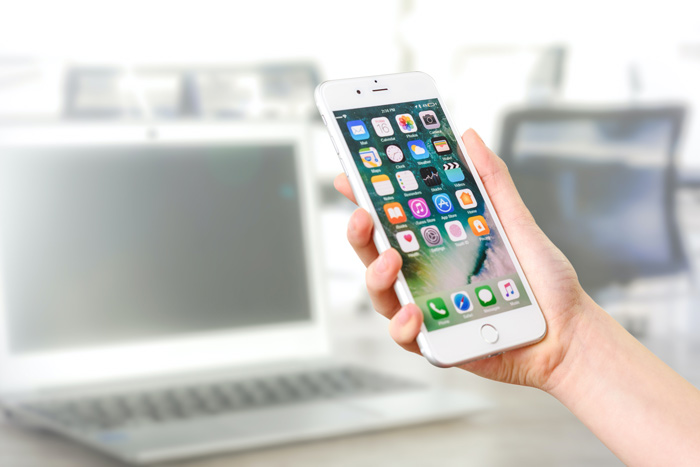 The thing is, more and more people are shopping online than ever before. Because of the internet, it is now possible for you to reach consumers any time, on any device.
That's why, as a business owner, you need to recognize that need and adapt. If you run an ecommerce business or have an online store, you need a mobile app.
Here are the reasons you need to develop a mobile app for your e-commerce business:
Shoppers Prefer Mobile Application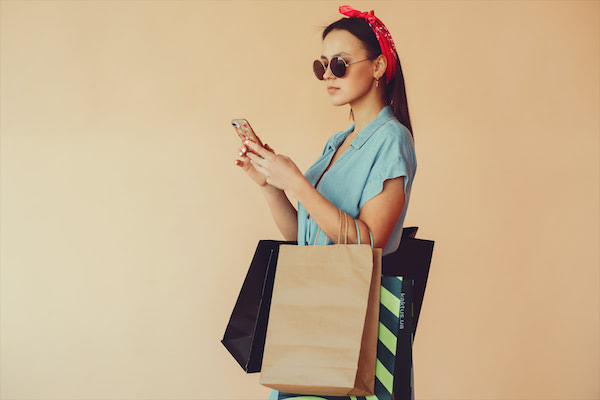 Today, mobile apps have become more superior than browsers. That's because almost everyone owns a smartphone these days.
Thus, it is convenient for users to access your online store as long as they download the app.
They do not have to type in lengthy URLs or log-in each time they visit your site through app development. The speed of your application is also relatively faster than other browsers.
As a result, you will bring in better user experience. A mobile app can also reinforce your e-commerce business's credibility.
Better Conversion Rate and Brand Recognition
Developing a mobile app for your e-commerce business lets you forge a strong connection with customers. That's because it allows them to engage more with your business.
Meanwhile, you can develop an informative, stylish, and practical mobile app. And by "effective mobile app," we mean an app with high-tech features that most of your customers love.
Incorporate social media into your application and let your customers talk about your products and services. Doing so will make it easier for your customers to share something about you. This includes your products and services and customer experience.
What happens is that more and more people can get to know your brand. And this can lead to an increase in app download or brand awareness.
The key here, though, is making it easy for your customers to finish their tasks. It can be creating a wish list, buying a product, or updating their payment details.
It would be great if your e-commerce app can provide a seamless customer experience.
This helps you enhance your e-commerce conversion rates further. That's because of the better your conversion rates, the higher the return on investment.
Improved Shopping Experience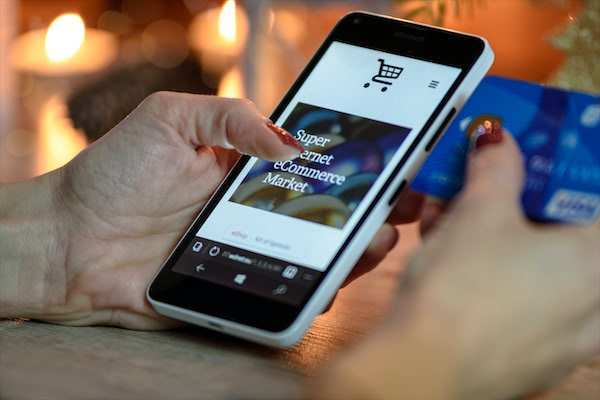 An app's ability to secure both payment and delivery information makes repeat purchases a lot easier.
There are many retail businesses with mobile apps. And they were able to provide twice as much value to the entire shopping experience within six months of having an app.
Why? Because a lot of customers end up buying and spending more.
Boosts Customer Loyalty
One of the primary benefits of having a mobile app is to cultivate brand loyalty among its customers.
According to Adobe, approximately 67 percent of online shoppers with mobile devices prefer to buy through an app. This explains why an app creates a stronger connection between brands and their customers.
Now, how do you encourage people to download or install your mobile app? A smart way to do that is to offer them exclusive proposals and discounts when installing your application.
As users spend more time using your app, ensure that you offer essential business details. This includes contact information, product details, and something that will motivate them to buy.
Here are some ways you can boost your customer loyalty using a mobile app:
Providing users with a consistent brand value via a uniform design and layout on your mobile app, which users can depend on.
Offer a personalized experience to your customers by providing suggestions based on what they bought.
Use push notifications to communicate what you want to tell your audience. Tell them about the special sales and discounts that you provide, or inform them if a particular item is already back in stock.
You can use it to assist your customers to keep on coming back by providing them with loyalty offers, discounts, bonuses, and so on.
Establish an excellent 24/7 customer support between your customers and brand so that you can solve most of their queries via chatbot or live chat.
Reduces Response Time
One of the primary concerns of a lot of internet users is how fast a mobile app performs.
The time needed for a mobile app to complete an action is a lot quicker than websites because apps store parts of their data on the mobile device.
Although these apps connect with servers as other websites do, it takes less time to send the data. Mind you, a mobile app can reduce data transactions for up to ten times compared to connecting with a browser.
Apart from that, mobile apps retrieve data a lot faster.
Also, users can already set their default preferences in an app, allowing the app to load only that customer's content. This will enable users to save a lot of time and be proactive.
Better and Enhanced UX
How you present your store with your target customers can either make or break your sales. The moment users access your site; they want the navigation to be easy. That way, it will be easy for your customers to find what they are looking for.
Although mobile apps are restrictive when it comes to the layout, this is something that you can use to your advantage.
Here's the thing: Most mobile screens do not allow irrelevant banners and buttons in the layout. This means less disruption to the customer experience and excellent user experience.
Without distractions, customers can proceed to their checkout page with ease. This can lead to customer loyalty and repeat purchase since you can provide an easy e-commerce transaction.
Improves Customer Care Experience
With the help of mobile apps in e-commerce, you no longer have to count on a customer representative to offer you top-notch customer service.
Instead, you can use an FAQ page or showcase customer testimonials.
Nonetheless, you can train and deploy online customer representatives. And then, you can provide instant messaging and live chat options.
This makes it easy for your customers to reach out to customer support if they need help. And a retail app allows you to offer 24/7 customer support, which improves customer care services.
Be Visible to Customers at All Times
According to data, average Americans spend two hours a day using their mobile device.
Sure, they have plenty of mobile apps. But that does not mean that they do not need to unlock their device and browse through it to find what they need.
Thus, you can take advantage of "being in the way." Because in case you do not know, people tend to recall most texts and images that they come across, although not deliberate.
Create a Direct-to-Customer Marketing Channel
A mobile app can serve a lot of functions. You can share general information, connect users, or ease their purchasing decision.
One of the benefits of having a mobile app is having all the information you want to provide your customers with. That includes promotions and special sales, which are already at their fingertips.
You are a lot closer to getting interaction with push notifications. You can also remind your customers about your products and services whenever it makes sense.
Provide Regular Updates via Push Notifications
Texts can be, at times, feel intrusive, overlooked, and even considered spam.
Luckily, mobile apps have built-in technologies that usually send push notifications. This push notifications provide a gist of what the entire message is all about. Thus, it will entice your users to tap the notification to get the whole news.
This explains why push notifications can be an unobtrusive yet attractive way to send a message to your customers. That's because it can catch a users' attention and entice them to explore things further.
You can also use push notifications to send reminders or instant messages to customers.
Higher Average Order Value
As mentioned earlier, mobile apps help boost conversions and increase brand loyalty. It can also help reduce shopping cart abandonment.
But let's delve a little deeper with the conversions, especially the average order value.
Do you know that mobile apps generate 140% more revenue than most mobile sites? And apps generate 130% more revenue compared to desktop websites?
The reason for all this is a combination of the points that we have mentioned in this post.
Create an Advanced Marketing Strategy
Because of enhanced mobile apps functionality, many retailers can track user interaction better. They can even get in-depth analytics!
Having this kind of customer data allows you to put advanced systems in place. This includes personalized content that can help boost your conversions.
And since many apps have smartphone-based features, you can engage and interact with your customers. Moreover, you can make it easy for your customers to share their experience.
For instance, they want to take a photo of your product. All the customer needs to do is open his camera app and tap the shutter button. This is possible while your e-commerce app is running in the background.
Another way you can enhance user engagement is to incorporate a voice recognizing function. This allows users to navigate through the menu or subscribe to your newsletter with ease.
For instance, you have a built-in GPS in your app. This enables you to track a customer's location and then point him to your nearest store location.
Data Gathering and Analytics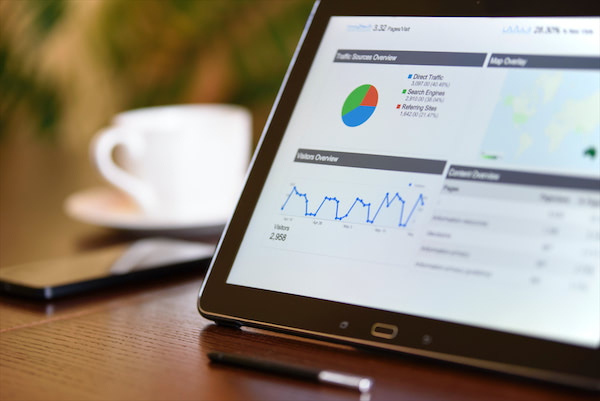 A mobile e-commerce app allows you to gather and track customer interaction. You can then use it to provide valuable information about customers. This includes the buyer's persona, feedback, reviews, purchasing behavior, and performance.
Mobile apps are also a great way to understand your audience better and analyze customer and market demands based on their needs.
Doing so allows you to update your products based on consumer demands. You can also develop customized content, create marketing campaigns, and build an advanced marketing strategy.
Contactless Payments
Do you know that personal smartphones can now replace credit cards and cash? That's because of contactless payment technology.
Payment apps will provide users with speed, ease, and security. Users no longer have to take out their wallets to get money, credit card, or banknotes during checkout.
All they need to do is place their phones at the phone terminal, and that is it.
This has become more relevant, especially now that the COVID-19 pandemic is still rampant. Due to the pandemic, people avoid touching things as much as possible. Hence, contactless payment helps reduce hand-to-hand contact.
Helps You Gain a Competitive Advantage
Without a mobile app, your e-commerce store will be at a disadvantage.
Why? Because more and more people are shopping through apps.
It will be a matter of time when the number of retail and online shoppers reduce.
That's why being an early mover and building your e-commerce app will help you gain a significant advantage over your competitors.
When your target customer needs to choose between you and your competitor, your app can compel them to stay with your brand.
Also, each time a user visits your site, chances are, they want to have that "Amazon" experience. Now, if you could not meet that expectation, you would not give them enough reason why they should shop from you.
Now, the best way for you to replicate this kind of experience is to build a mobile e-commerce app.
If you are still doubting, here is something that you should think about. Although a mobile app will provide you with a competitive edge today, chances are, it will not last forever.
In the next couple of years, almost every e-commerce store or brand has developed a mobile app. Thus, it will work to your advantage if you create one now.
Doing so will provide you a headstart before everyone decides to join the bandwagon.
The Key Takeaway
There is no doubt that a mobile app can help boost your e-commerce business with the reasons stated above.
That's because you can expand your customer reach and provide a seamless shopping experience. When done right, your e-commerce app can lead to customer loyalty and boost sales and revenue.
If you need mobile application development for AbanteCart, any other eCommerce platform or other type of mobile application, we can help. Learn more