Omnichannel shopping plays a crucial role in both online and in-store experiences. In fact, 71% of in-store shoppers are now using their smartphones and other gadgets to look for products before buying something.
Thus, the omnichannel experience that you should offer should be top-notch.
It would be ideal if your customers can shop in your online store. They can connect with your company in several ways, know more about your products, and spread the word to others about your company.
An omnichannel strategy is changing how you sell to your customers. That's because more and more people are engaging and purchasing from many channels than ever before.
If you plan to sell more on various, here are nine tips that can help you develop a robust omnichannel strategy for your eCommerce store:
Customer Prioritization
When you create your own eCommerce site, it is imperative to always keep your customers in mind. Otherwise, it will be challenging for you to coax them to buy your products. And this can hurt your business' bottom line.
Being the very core of your business, you should spend some time getting to know your customers. Know what their needs, pain points, and preferences are.
You should also research their preferred line of communications and how often you should reach out to them. That's because bombarding your customers with too many promotional messages can be disruptive.
Thus, it is vital to focus on customer support. Make it available across all your channels to enhance the customer experience.
This also means getting to know your customers better no matter what kind of channel they use. They also will not worry about picking the wrong channel.
They can pick where they feel most comfortable using and get the right support if they need it.
Mobile Optimization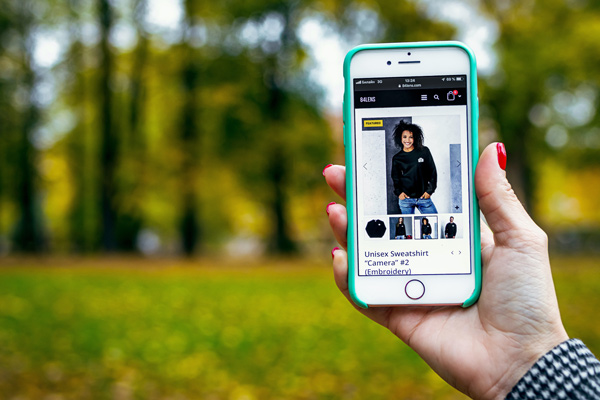 For the most part, mobile devices are what drives an omnichannel strategy.
But keep in mind that omnichannel marketing also extends to both online and offline channels. Thus, you need to keep your eCommerce store and a website ready for different devices, especially mobile.
According to an eCommerce mobile trend report, 79% of smartphone users bought something using their smartphones over the last six months.
When you optimize your mobile site, you will not be missing out on any prospective leads and sales. Why? Because it is easy for your customers to view, sign-up, or buy from your site.
Customer Data Analysis and Personalization
Personalization is one of the crucial factors you should consider when building your omnichannel marketing strategy.
This is what allows your eCommerce business to deliver a consistent and continuous message. That's why you must look for a great landing page builder and build conversion-driven landing pages that help you capture leads.
One of your primary goals is to deliver a seamless customer experience across all channels. Thus, it would help if you can fulfill your customers' needs.
You can do this by offering them exceptional content to keep them appreciated and valued by their favorite brand.
Customer Purchase Behavior Mapping
In the omnichannel space, customer journeys and behaviors are relatively more complex. With several influencing factors, you can make purchases at any time of the day, whether in physical stores or online stores.
This allows businesses to create sound marketing strategies as long as they consider various customer paths and influencers in different channels.
Learning about the customer decision-making process is vital in creating an omnichannel strategy.
For instance, you need to know where the purchases are being made. Or you might want to know your best-selling products and the day when you generate the most sales.
Getting insights from these essential questions allows you to map out a straightforward customer journey. This also allows you to understand their needs, preferences, and give the most relevant experience at the right time.
Shoppable Posts
Shoppable posts are now popular on social media channels such as Facebook and Instagram.
What this does is that users can check out your products straight on their feed. And then you can redirect them to your eCommerce site.
Thus, when you craft your social media posts, consider showcasing your products. And ensure that it will be easier for your followers to check out and buy it.
Strategic Multi-channel Marketing
Building an omnichannel strategy does not mean that you should jump to every single channel available out there.
You should be able to meet where your customer's demands are; that way, you will be investing in the channels that your customers use.
According to a survey, Instagram is the go-to platform by 73% of Gen Z adults. Meanwhile, Facebook remains the top platform of choice for millennials, Gen Z adults, and boomers.
Knowing your buyer's persona allows you to know which channels work best for your omnichannel campaign.
But it does not mean that you should not try other emerging platforms, either. Make sure that you always check your results so that you will know whether it is worth continuing.
Great Marketing Stack
To launch a successful omnichannel campaign, it would help to have an excellent marketing stack. This allows you to be efficient in tracking your campaign and to see if you are reaching your goals.
A marketing stack also lets you run your campaign without hassle.
Having a healthy mix of online and offline marketing tools allows you to have a more rounded marketing campaign.
Here are some things that you should consider investing in:
A powerful and customizable landing page, website, and eCommerce store that you can integrate with other popular tools.
An email marketing software that allows you to design, build, and track personalized campaigns for your eCommerce leads and customers.
An analytics software and social media scheduling for easy management of your campaigns and tracking.
Posters on the ground displays and other helpful in-store experiences for offline marketing strategies.
Multiple Marketplaces Presence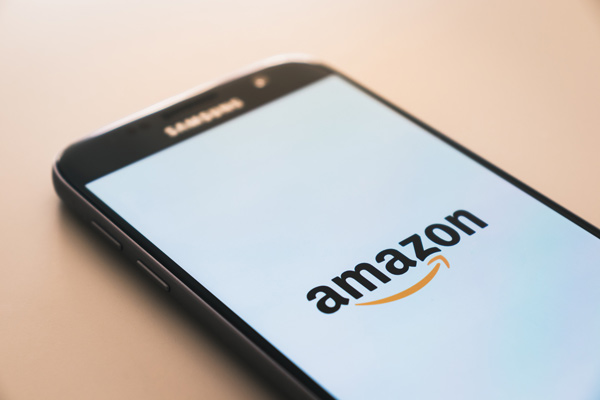 The main goal of omnichannel eCommerce is to be present anywhere and everywhere your customers exist. This includes being in a giant third-party marketplace like Amazon.
After all, a lot of people use this platform when starting their customer journey. Thus, putting your product in an online marketplace like Amazon helps you drive sales for your business and boost brand awareness.
Boosting your brand awareness alone helps you drive in more traffic and leads to your site bringing in the customer journey in a full circle.
For you to jumpstart your customer journey with Amazon, you need to go through their online set-up process. This allows you to integrate both your current shipping and ordering process.
Creating a great customer experience is all about connecting with your customers in various touchpoints. Also, keep in mind that users do not usually buy during their first visit, and most of these early visits typically occur on Amazon.
So, make sure to exert an effort to get your product and brand in front of your target audience. That way, you can bring your customer journey in a full circle.
Keep Your Customer Data Secure
Omnichannel marketing is providing a streamlined customer experience across all channels. Hence, one of your main priorities is to keep your customer data secure.
When customers provide you with their data, they expect you to keep it secured. Sensitive customer data includes delivery address, payment details, and contact details.
Most of your customers will appreciate it if you can tailor all your promotions and content based on their needs and interests.
In that sense, you should keep a database and CRMs secure. It would help if you also kept updating the tools and other software on your website.
It would help if you also were using the best security tools to ward of any malicious attacks on your site.
Multivariate Testing
Just like with anything, your omnichannel marketing strategy should get better as you use it over time. This is where A/B testing could come in handy.
What it does is that you can test various versions of an online store. For example, you can A/B test your checkout page, wherein one has a blue button, and the other is orange.
Through A/B testing, you will know which version of your checkout page can drive the most conversions. This will allow you to boost your conversion rate.
You always need to test various parts of your eCommerce website, so you will know which elements drive the most sales. When you regularly track and measure your data, you will find the perfect formula that fits you.
Additionally, you need to re-audit and update the entire customer experience. Doing so, lets you get the most out of your omnichannel marketing strategy.
You can use a collaboration tool that lets you track your activity's progress.
Final Thoughts
Creating an omnichannel strategy does not have to be time-consuming, expensive, or complicated. Taking advantage of the tips listed above can boost your leads and sales and drive customer loyalty.
Thus, you can achieve a customer-first experience for your business.
We encourage you to build an omnichannel strategy using the tips in this post and let us know how it has helped your business to succeed.