Details

Parent Category: Extensions Menu
List Available Extensions in your AbanteCart
AbanteCart is build based on flexibility and expandability in design. To allow expandability, there is an extension concept built into the core of AbanteCart application. This allows to add virtually any feature or service to AbanteCart and this is very important in current dynamically changing technology environment. Extension is a set of files and configurations that builds a plugin module.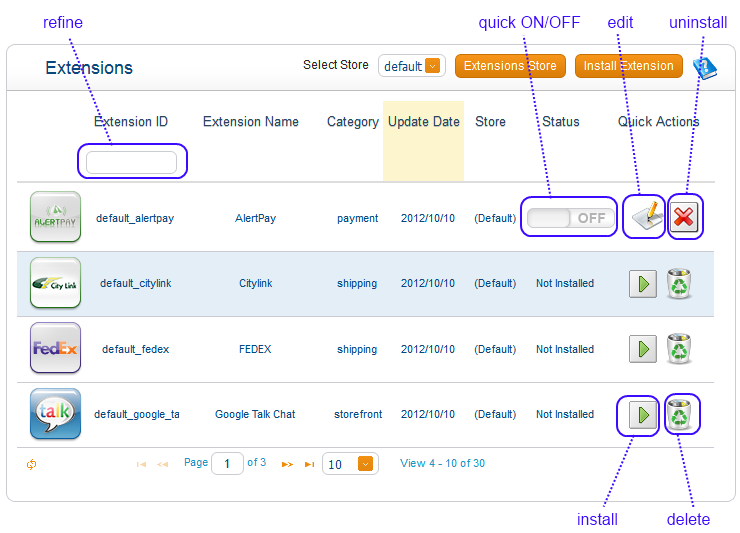 To install New Extension click on
button, it will redirect You to Package Installer page
Enter Installation/Extension Key and click Continue button.
Note: Extension key - this is a key to install new extension or update package into AbanteCart. Key can be given after purchase or will be available for free extensions
Installed extension will be on the All Extensions page
here You will be able to:
Install or Delete Not Installed extensions and ON/OF, Edit and Uninstall Installed extension.
When You Edit extension You will be able to Upgrade, ON/OF extension and change any others parameters/values based on extension.
The 'All Extensions' page contains the 'refine' pattern which allows you to refine extensions by the following parameter: