Details

Parent Category: Design
Template List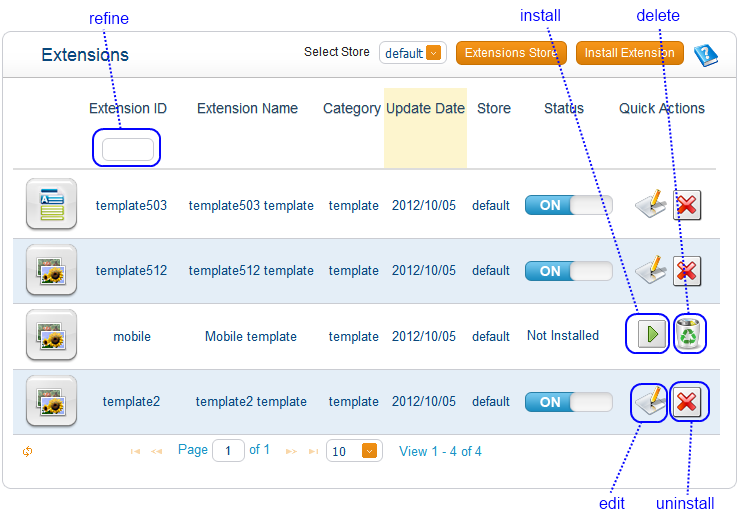 here You will be able to:
Install or Delete Not Installed templates and ON/OF, Edit and Uninstall Installed extension.
When You Edit template You will be able to ON/OF, Restore Defaults Settings for template and Install/Uninstall/Edit

extensions which are in dependency with current template .
The 'Templates' page contains the 'Refine' pattern which allows you to refine extensions by the following parameter:
Note: To enable template please go to System->Settings->Appearance Tab. Choose store you want to edit and update template option.
Or Press "Select Template" button - it will redirect you to settings section. You can switch to template only if extension enabled

After you have made your changes, select the SAVE