Details

Parent Category: Catalog menu
Reviews list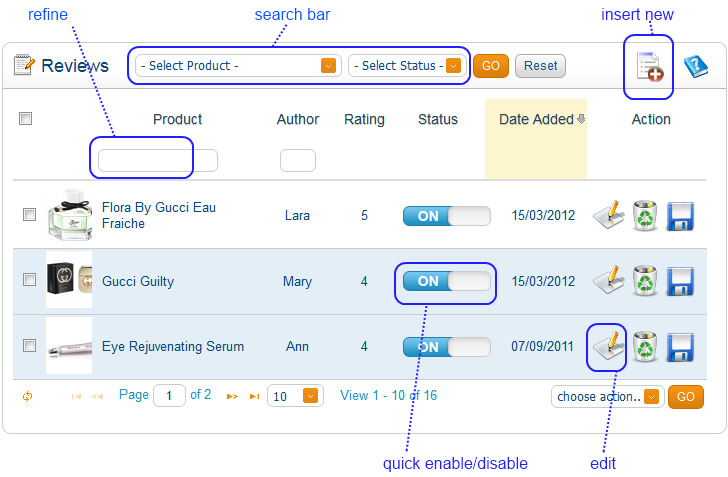 You are able to set custom list of reviews with search and refine options. Important: search brings result and grid can use refine for that result. Grid itself does not search anything.
The 'Reviews' page contains the 'refine' pattern which allows you to refine reviews by the following parameters:
- Product Name;
- Author;
You can sort reviews by Product Name, Author, Rating, Status, PDate Added
You can ON/OFF review status quickly in the reviews grid.
To add a new Review from Admin-front click the INSERT
Status: Review status will determine if the review is displayed or not. MUST be "ON" for review to appear in your store.
Author: the Author name as it will appear in the front-end.
note: Author must be between 3 and 64 characters!
Product: select category where product is located then select product the review is about.
Text: enter a reviews text.
note: Review Text must be between 25 and 1000 characters!
Rating: The the review rating. Bad is 1 star, Good is 5 stars.
After you have made your changes, select the SAVE
Also in the Catalog->Reviews section You can edit, delete reviews